A journey to Germany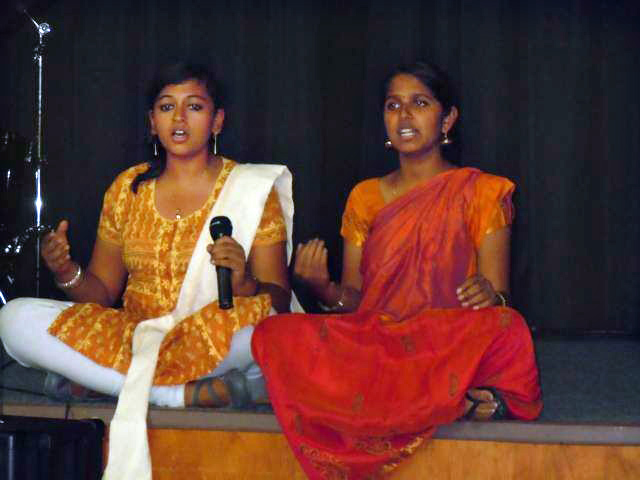 G. S. Sreenidhi, a class XI student of P S Senior Secondary School was one among the 16 Indian students who visited Germany as part of the student exchange cum German language improvement program recently.  "The trip was from 30th June to 20th July, 2013. We stayed at a residential school in Dassel State of Niedersachsen, Germany, Sreenidhi recollects".
She is one among the 57 students across the globe, including the ones from Bosnia Herzegovina, Khazagastan, Taiwan, Italy, Canada, Costa Rica and Latvia to be selected for this program. When asked about the process of selection of candidates for this program, Sreenidhi says, "This program is open to students with German as their second language. Pasch, an organization linked to the Goethe Institut, Chennai selects four students from Chennai for this annual exchange program". The one spot that was free during the summer course this year was taken up by Sreenidhi who got selected on merit from more than 50 students.
What is a typical day there?  She explains, "Breakfast at 8, German classes at 9, Break at 10:30. Classes resume at 11, and then fun activities such as blanket volleyball and city cycling in the afternoon. The cycling experience was wonderful and was totally different from what it is in India. It was an adventurous, fun and daring hobby."
The camp consisted of 2 bonfires, 3 parties and a casino night. "We got to visit different cities like Gottingen, Hamelin, and Paderborn and a bio-gas plant and a solar energy research centre. We also had fun, making projects, compiling a magazine about the course, listening to German music, going horse-riding and playing mini-golf. The weather there was amazing as it was pleasant all the time. It would have been around 17-21 degree Celsius. "
The best part about the camp, she says, is making new friends. "The people I met were really kind and made ideal friends. Some friends who accompanied me from Tamil Nadu were Sanjana and Nandita of G D Matriculation higher secondary school, Coimbatore, Ilakya of Vidyodaya school, Chennai and Akash of Don Bosco Matriculation School, Egmore, Chennai. I even took a lot of Indian handicrafts to give to the others who had come from different countries." What are Sreenidhi's plans for future and how she would want to improve her German skills. She says, "I will continue learning the language and will hopefully do my postgraduate studies in Germany. There's a lot to do as I have completed level A2 now."
---