Dwani represents Chennai city in the Horlicks Wiz Team Challenge
Dwani Guru, a student of Vidya Mandir, Mylapore, and the city level winner of the Horlicks Wiz Team Challenge, will be representing Chennai in the South Asian Finals to be held between the Nov. 11 and 15, 2013.
For the competition, she is doing a project benefitting underprivileged children in the fields of education, social or health.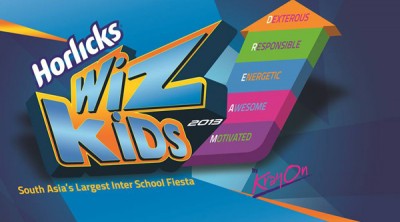 Inspired by the song "Ronan", by Taylor Swift, a song about a 4-year-old boy who dies of pediatric cancer, she decided to start a project benefiting underprivileged pediatric cancer patients coming from very poor backgrounds.
Through social-networking, phone-calls, and text messages, she informed her school-mates and friends about her project, hoping they would show interest towards the cause and help out, and  they did it too.
So far, Dwani has asked the students of her school to donate money towards her project "ALIVE", and later, she plans on organizing fund raisers (bake sales, stalls, etc.) during school events in the near future. Donations so far have added upto Rs. 10,000 and have been donated to the Mahesh Memorial Pediatric Ward, Adyar, where they treat underprivileged pediatric cancer patients.
Dwani feels that the cause, more than the project itself, should be made more aware of. Pediatric cancer awareness is minimal compared to other forms of cancer. She hopes to spread more awareness on the issue, and that more help should be given to these patients in terms of treatment, because cancer CAN be permanently cured, and pediatric cancer patients who are cured can live a long, active, normal life.
To help contribute, please send an e-mail to:
aliveaftercancer@gmail.com
---