Literary festival for children – June 2 & 3, 2017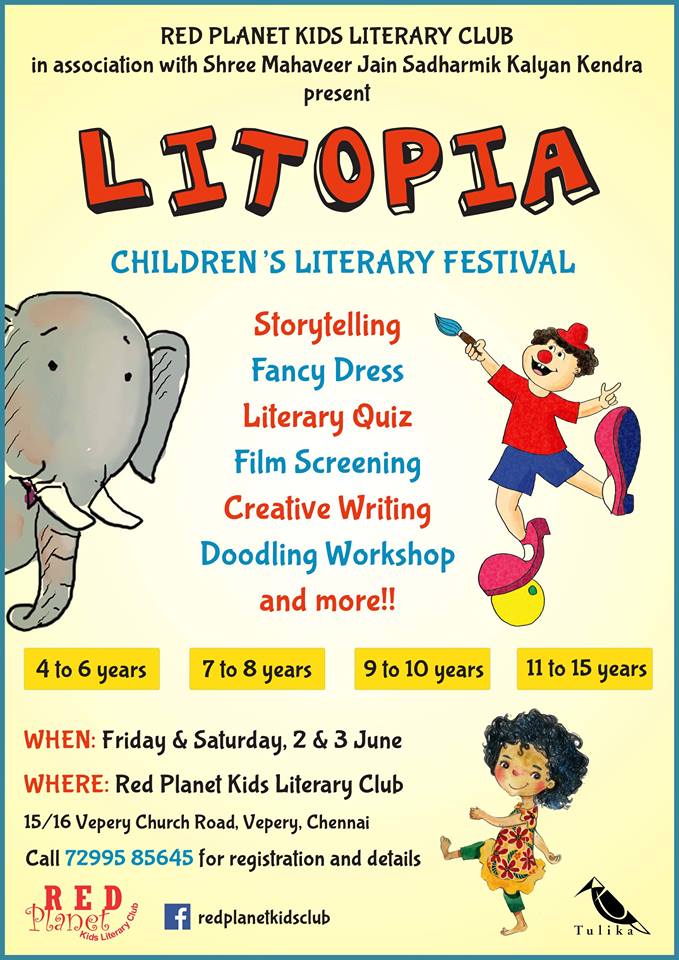 Red Planets Kids Literary Club, in association with Shree Mahaveer Jain Sadharmik Kalyan Kendra, is
presenting Litopia, a children's literary festival on June 2 and 3, 2017.
This festival will feature storytelling, fancy dress, literary quiz, film screening, creative writing, doodling and more.
The fest is open for children of 4 to 15 year old and will be held from 9 a.m. to 6 p.m. on both the days.
Contact Red Planet Kids Literary Club, 15/16 Vepery Church Road, Vepery. Phone: 7299585645, 044-26413911
---