Nandita presents mikeless concert in a park – March 6, 2016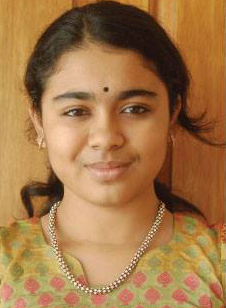 Nandita Shankar, a class VII student of PSBB Millennium School will present a mikeless concert on March 6, 2016 between 7 a.m. and 8 a.m. at the Nageswara Rao Park in Mylapore.
Nandita learns music from guru Niranjana Srinivasan. She will be accompanied on the violin by R. Mathura Mathangi, who is a disciple of guru Villivakkam S. Raghuraman and on the mridangam by K.P. Arjun Sundaram, a disciple of guru Thillaistanam Suriyanarayanan.
The concert is held as part of monthly Sunday Kutcheri in the Park organised by Sundaram Finance. Over 1000 children have presented Kutcheri to-date since the launch in February 2006. For audition, email: sundaykutcheri@sundaramfinance.in
---
---