Never mind Cancer, we love arts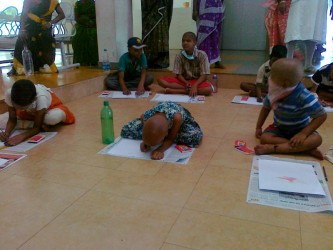 Kalvi Trust for Research & Education, Chennai and the Children's Club Society, Mylapore jointly organised a Painting & Drawing event at Parijath, the Children's Workstation at the Cancer Institute (WIA), Adyar, Chennai, on August 24, 2011.
Around 45 children, all less than 15 years including a few from their ward beds, participated in the event and produced a colourful array of drawings on a variety of subjects from houses and trees to animals and the seas. The children worked with a high level of concentration and expressed their inner emotions and joy through the medium of art.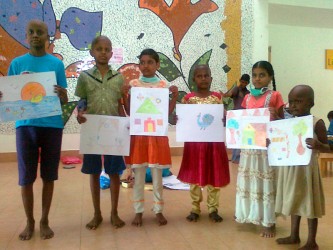 Parijath, set up and run by Kalvi Trust, is a learning area for the children undergoing treatment at the Cancer Institute.
For further information on the trust and its activities contact on phone nos. 044-2495 1077, 4234 8329
Email : kalvitrust@gmail.com
---