Sing and learn with the Expert
Sunitha Sarathy, a vocal expert and noted playback singer, is conducting vocal classes from July 2014 for all age groups in Thiruvanmiyur.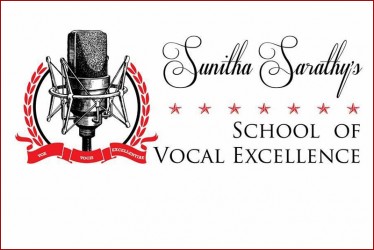 The classes are aimed at putting the best voice in us forward. In her classes, Sunitha teaches the basics of posture, breathing and dynamics along with exercises in vocal technique. Each session is for one hour and there are four classes a month.
Sunitha comes from a family of musicians, where everybody has been a singer for many generations. She says that singing is her passion. She took to the stage at the young age of seven. She has been singing from the age of three, when she first sang for the Cadbury's Dairy Milk advertisement. She is adept in Indian contemporary, western-classical, quiet storm, soul, neo-soul and gospel songs that makes her a versatile singer.
Sunitha lays great emphasis on whatever song she sings. Her main focus since she was seven, was to become a singer. "Thoodu Varuma," and 'Hey Nanba" are her notable hits, and she has often been called to judge talent shows like Airtel Super Singer. She conducts classes for children, homemakers, adults and teens. She also takes private lessons on a one-to-one basis. She is presently working on director Shankar's film Ai.
Sunitha Sarathy's School of Vocal Excellence, Address: School of Excellence, 14/9, 7th Main Road, Thiruvalluvar Nagar, Thiruvanmiyur, Chennai – 600041. Email: schoolofvocalexcellence@gmail.com. Phone: 9884883134.
---