Six teachers from Chennai receive National awards
This year two teachers from senior secondary schools, three from primary and secondary schools and two from Kendriya Vidyalayas in Chennai will be honoured with national awards at a function to be held on Sep. 4, 2014 in New Delhi.
Ms. Lakshmi Srinivasan, principal, P.S. Senior Sec. School, Mylapore receives National award for Teachers and Dr. K. Mohana, principal, Modern Senior Sec. School, Nanganallur receives CBSE award.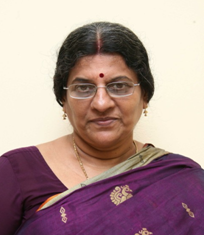 While Ms. D. Arokia Mary, headmistress, St. Anne's Primary School, Royapuram receives the award in Primary teachers category, Dr. Shashi Swaran Singh, Pathipaga Chemmal K. Gnapathy Govt. Higher Sec. School. Kodambakkam and Mr. S. Adhiappan, headmaster, M.F.S.D Higher Sec. School, Sowcarpet receive the award for secondary teachers.
Ms. Lalitha Jayaraman, Kendriya Vidyalaya, IIT Campus, Chennai and Mr. E. Ananthan, principal, Kendriya Vidyalaya, Air Force Station, Tambaram are selected for the award under Kendriya Vidyalaya teachers' category.
Best teachers from across the country are honoured on the occasion of Teacher's Day every year. The day is observed  on Sep. 5, commemorating the birthday of Dr. Sarvepalli Radhakrishnan, an outstanding teacher and former President of India.
---