Teachers Day at Sri Lalitha Learning Centre
Sri Lalitha Learning Centre for Special Children, Choolaimedu celebrated Teacher's Day and Ganesh Chaturthi recently.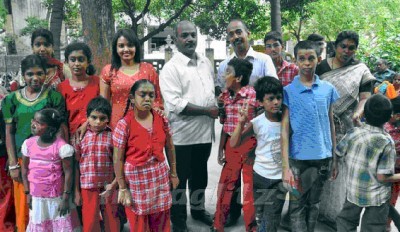 The occasion also marked the wedding anniversary of the founders, V. Ranganathan & Leela Ranganathan.
The chief guest for the occasion was actor Baveena who acted in the movies 'Vaingayam', 'Soornilai' and 'Veluthukattu' along with Vijaymuralee, president – PRO, Union E.C. member, Tamil Films Producer's Council.
The children enjoyed being with the celebrities.
Sri Lalitha Learning Centre is at No.12, 2nd street, Athreyapuram, choolaimedu.
---