About
YOCee – a kids' community website, created by children, for children of Chennai
Founded : Nov. 2006
What is YOCee? 
A cyberspace where children report news from their neighbourhood and school campus, training under the annual student reporter programme hosted by YOCee. Also, the events and happenings for children in the city are listed in the website. In short, YOCee – Youth Of Chennai, energetic and enthusiastic – is the hub for the young people of Chennai
The beginning
YOCee was born out of desire to make the children share news concerning them and events that interest them. Beginning with a group of kids to bring out a scribble magazine earlier, the website came up in Nov. 2006 after a session with kids who worked on the design and content.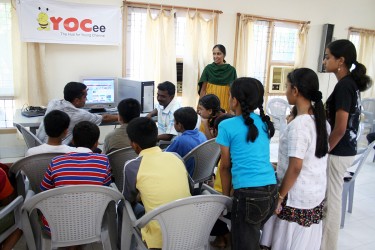 Why isn't YOCee just like any other children's website?
Kids came together to contribute ideas of colour scheme, designs and pages of the website. The news reports are mostly by kids who are part of the Student Reporter programme. YOCee is a website for and by kids, which makes it different from other kids web sites.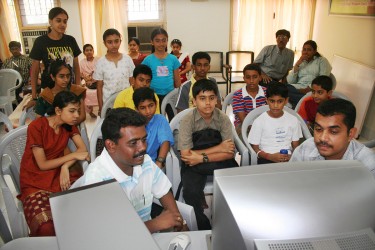 How can you be part of it?
Any child studying in any Chennai school who has an idea or info to share through interesting writing can be part of this web site. You can send us news about events in and around your area, be it photos of celebration in your colony, school programs, your or your schoolmate's achievements or your drawings, sketches…
What is there for parents?
News and details of useful activities for kids, books and products you can buy or recommend to your kids, places you can take your children on outings and a blog that discusses issues news from the world all over relating to children.