Children's Special at the Mylapore Festival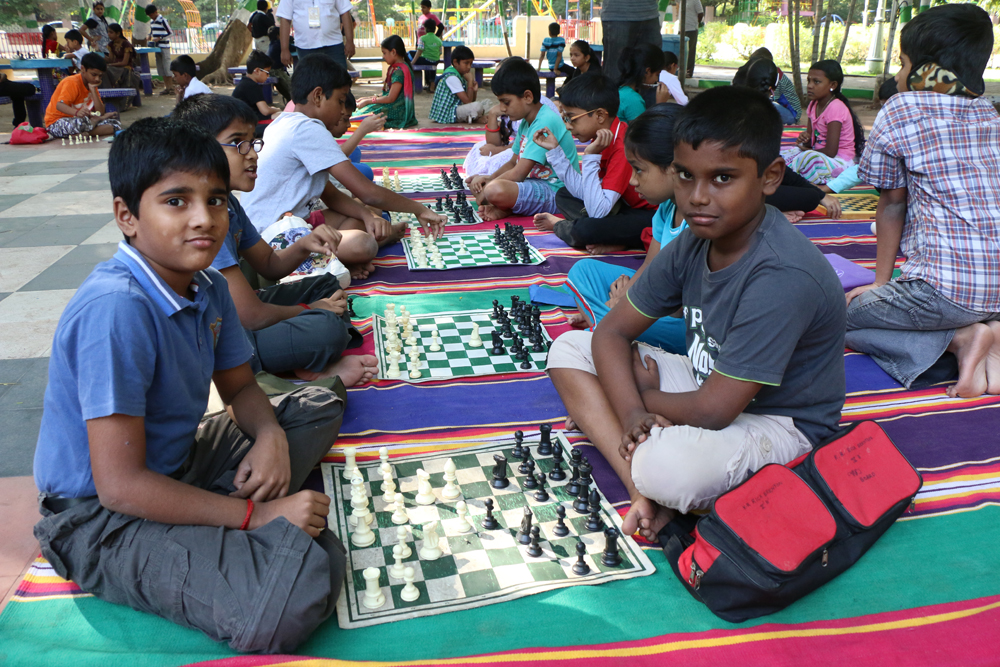 The Sundaram Finance Mylapore Festival is held annually during the week prior to Pongal. This year the festival is organised from Jan. 10 to 13, 2019. Cultural events and art and food festival are hosted around Sri Kapaleeswarar temple in Mylapore. The festival has many special events for children.
Art & Craft Workshops will be held at Nageswara Rao Park. On. Jan. 12, 2019 from 8 a.m. to 10 a.m., a workshop on Lipan Art of Gujarat is organised and on Jan. 13, 2019 Clay Sculpting will be taught. Age group – 8 to 12 years. All materials will be provided. Spot registration.
Traditional games contest for children will part of the festival. On Jan. 12, 2019, a Dayakattam contest will be held at 5 p.m. Participants must bring Dayakattam board / sheet and participate on the spot. On Jan. 13, 2019, a Pallankuzhi contest will be held.
For the 11th consecutive year, a Chess tournament for children is held this year in association with Dharmakesari Solar Chess Club on Jan. 12 and 13, 2019. Venue: The Mylapore Club, Luz Church Road, Mylapore. From 8.15 a.m. to 10.15 a.m.For details and registration – https://sundaramfinance.in/tournament-registration
A kolam contest for children will be held on Jan. 12, 2019 at 3.30 p.m. on North Mada Street, Mylapore. Only for first 25 registrations on the spot.
A walk on Traditional Games in temples along with a story session curated by Kreeda will be held inside Sri Kapaleeswarar temple. The walk starts at 4.30 p.m. on Jan. 13, 2019 and will be for an hour. Open to children and parents and participants need to report at the Navaratri Mandapam inside the temple.
For other events and details of the festival, visit www.mylaprefestival.com
---