AMM School team wins Madras Quotient quiz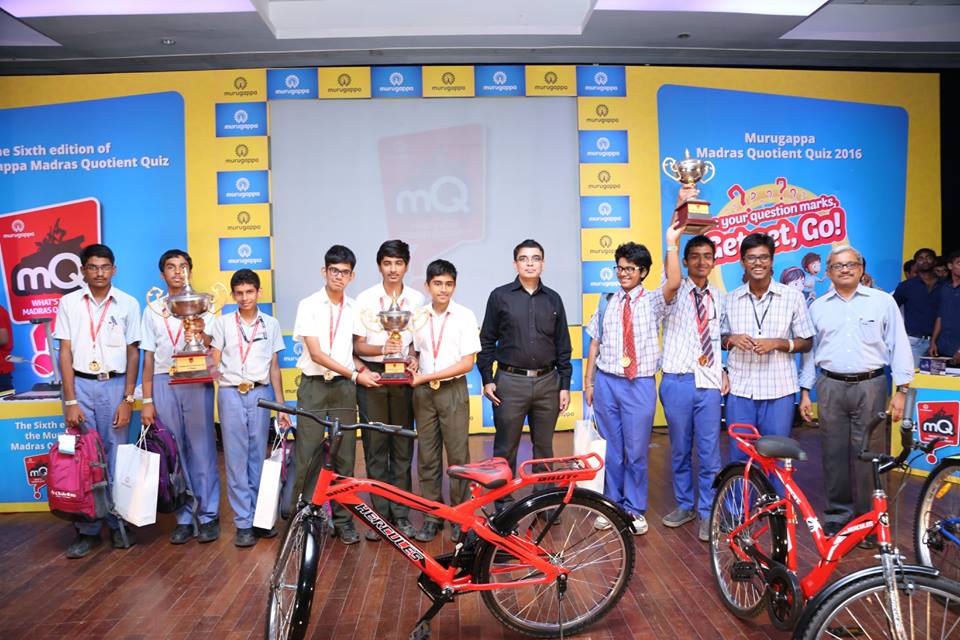 The team from AMM Matriculation School, Kotturpuram emerged champions at the sixth edition of Murugappa Madras Quotient Quiz held on Sep. 3, 2016.
Saikrishna, Sarvesh and Praveen knew their city well. When they were among the top six teams out of the 250 plus teams that participated in the quiz, they put their best efforts to work in favour of them.
The quiz was organised by the Murugappa Group as part of Madras Week celebrations and the quizmaster was Dr. Navin Jayakumar. After the written preliminary round, the top teams contested for the winners' trophy in various rounds of quizzing.
The team from Vidya Mandir, Mylapore with Rahul Raman, Aditya Chandrasekar and Ashutosh Bharadwaj, and the one from Chettinad Vidyashram with Siddharth Pillai, Rajagopal and Sethu Ashwin, were the runners-up.
Apart from the other three teams that made it to the finals, prizes were given to the other top 3 three teams. There were also goodies for the audience for correct answers to select questions.
The prizes were distributed by Ananthaseshan, president, Abrasives Division of Carborundum Universal, which is part of Murugappa Group.
This edition had various innovative rounds in addition to the usual rounds of quizzing. Apart from students, many parents, teachers and quizzing enthusiasts were present at the event to learn more about the city they live in.

---