Chicago sings with Chennai
As the bell rang, it was the signal to enter into the hall to listen to the music. The compere David came on the stage and introduced the American musical Chicago Children's Choir. On Jan. 30, they joined the children of Rhapsody from Chennai at Mutha Venkatasubba Rao Hall.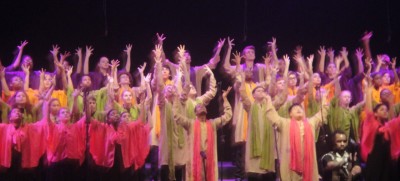 Founded in 1956 as a civil multiracial association, the choir group has 3,000 students from 51 schools across Chicago.
They presented concerts in Europe, Australia, Africa, Japan, Korea, and now in India. The choir group is a winner of Emmy Award.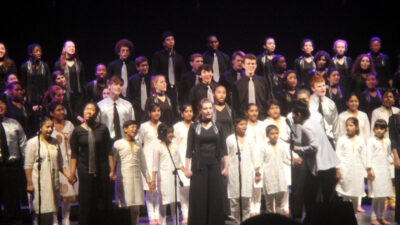 They began with a Rabindranath Tagore's song. The song showered light and positive energy on the audience.
During the Korean song they asked the listeners to repeat a Korean word from the song and everyone followed it with much enthusiasm.
The rhythm of claps made by the choir children echoed everywhere. The Indian choir group students came for the Tagore's song and the final song which was like a cherry on the ice-cream.
The song and dance for Hanuman's heart made us feel as if the real Hanuman opens his heart and shows Sita Devi and Ram.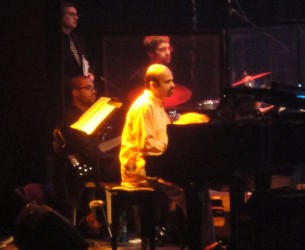 'Allah' song vibrated each nerve and created a feeling of oneness. "I need you and you need me" is a real need of the day.
John, Robinson, Michael, Jonathan are the other musical troupe members who brought liveliness to the music.
The Chennai based classical pianist Mr. Anil Srinivasan was instrumental in bringing this event to the city.
The concert ended with our National Anthem and all the audience too joined. The concert by the children of Chicago and Chennai will remain in the heart of the young and the old for a long time.
---