Garbage overflows to this road in Perambur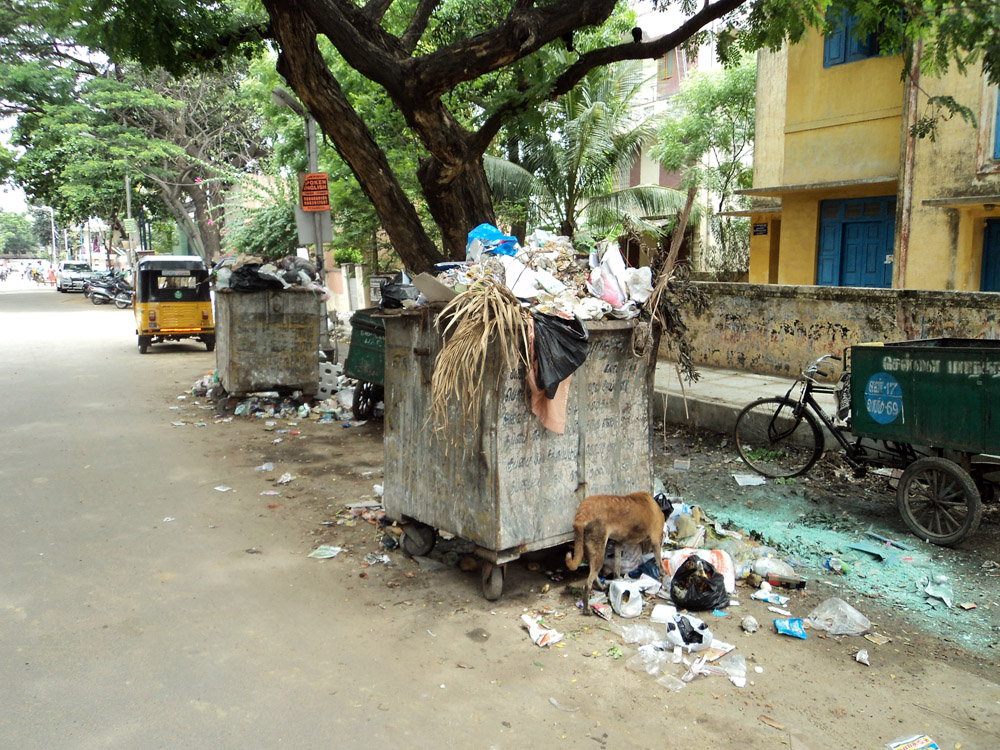 The well known Lourdes shrine in Perambur is also surrounded by many schools. The schools and hospital in the area use the garbage bin located towards the north of the church. This garbage bin flows and fills the road very quickly after the daily clearance.
This street is the main school zone, for all students to reach their schools. Since the garbage blocks the road and creates traffic during the peak hour, students are unable to reach the school in time. Students are forced to walk on those waste materials. The area falls under Chennai Corporation Zone 3.
---