Just a roof and nothig else at this bus stop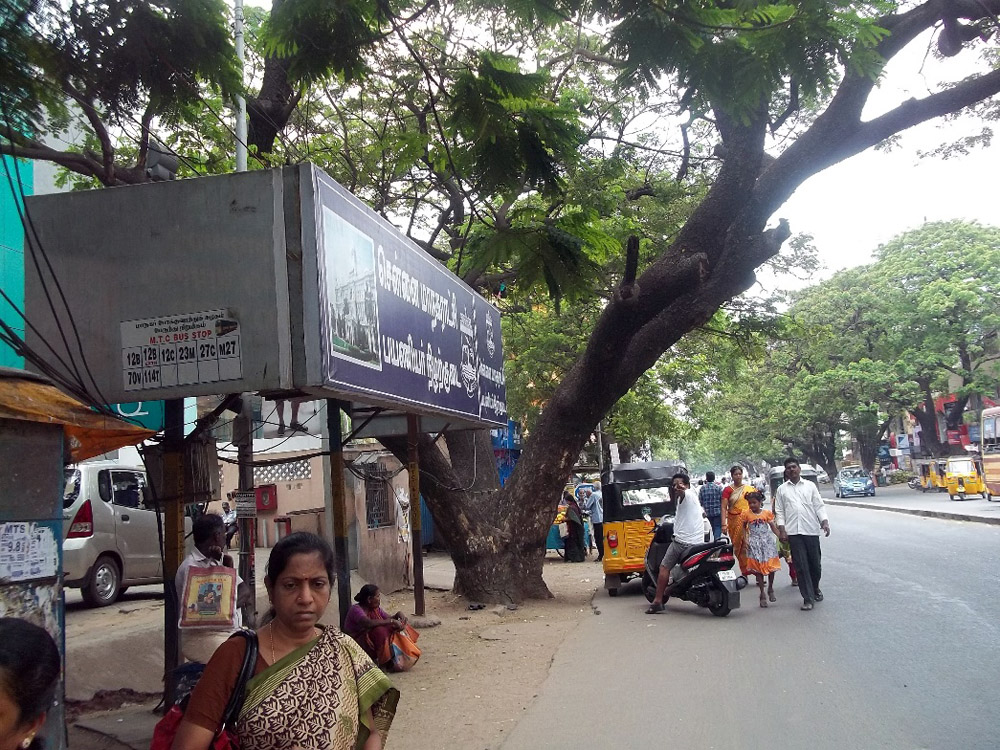 A bus stop located in the busy North Usman road of T.Nagar has a roof for shelter supported on bare columns and that is the only facility for the passengers. Being in the commercial hub of Chennai, this bus stop is frequented by passengers carrying heavy shopping bags.
The floor of this bus stop is in level with the road and does not have any paving. The sand filling makes the dust fly as the people move and causes pollution because of this more people were waiting on the macadamised road than inside the shelter. With no seats for the commuters waiting at this bus stop, some of them were just leaning on the columns and a few were sitting on the rough floor.
Many people wait to travel in crowded buses like 12C, 27C and 12B in this bus stop which is not having proper seating facilities.
---