Meet the boy with a golden voice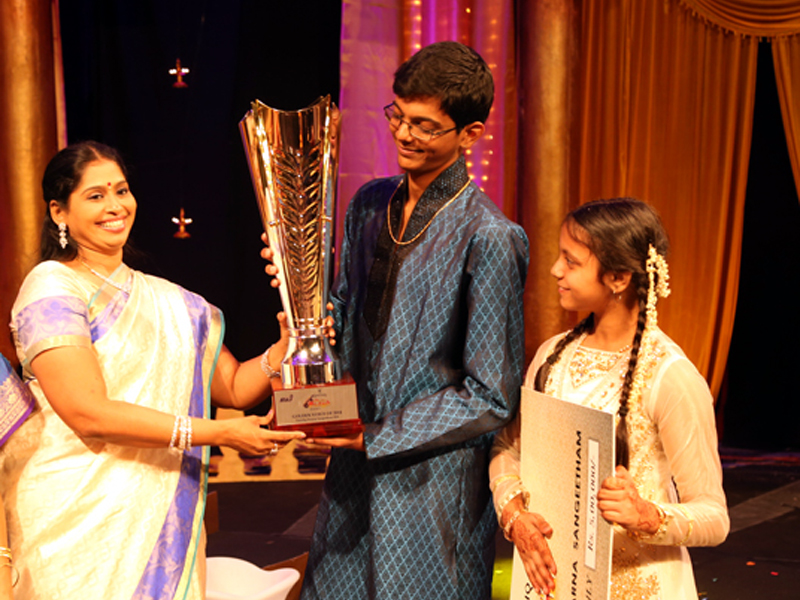 S. Adithya Narayanan, a student of class 12 in Sri Sankara Senior Secondary School, Adyar, is selected as the Golden Voice of Tamil Nadu 2014. He is the winner of the competiton, Tanishq Swarna Sangeetham – Season 3 conducted in May 2014. This competition to identify the Carnatic Music Talent is an intiative of the jewellery brand Tanishq and Raj TV.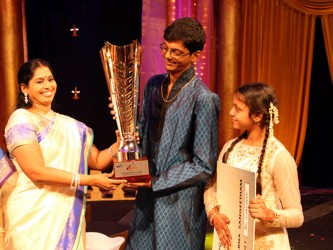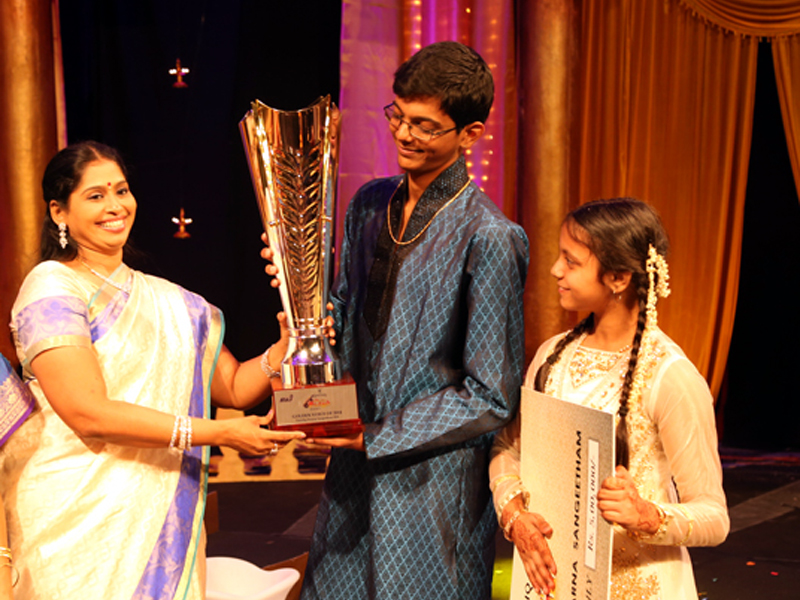 The grand finale of the contest was judged by the legendary musicians Umayalpuram Sivaraman, Dr. Balamuralikrishna, Nithyasree Mahadevan and Ashok Ramani.
The three finalists were S. Adithya Narayanan, Sriranjani Darbha and V. Venkata Nagarajan. Adithya's song "O Ranga Sayee" won him the title and a prize of 5 lakh rupees.
"The competition was tough," says Aditya. "But what gave me an edge over the others was that when I sing, I always think about music and nothing else." His interest in music came naturally without anybody forcing him into the art.
He learns music from senior musician and Sangeeta Kala Acharya awardee, Smt. Suguna Varadachari at R.A. Puram. He can be contacted at 9840733392.
---