New student leaders for the year at Violet School, Chitlapakkam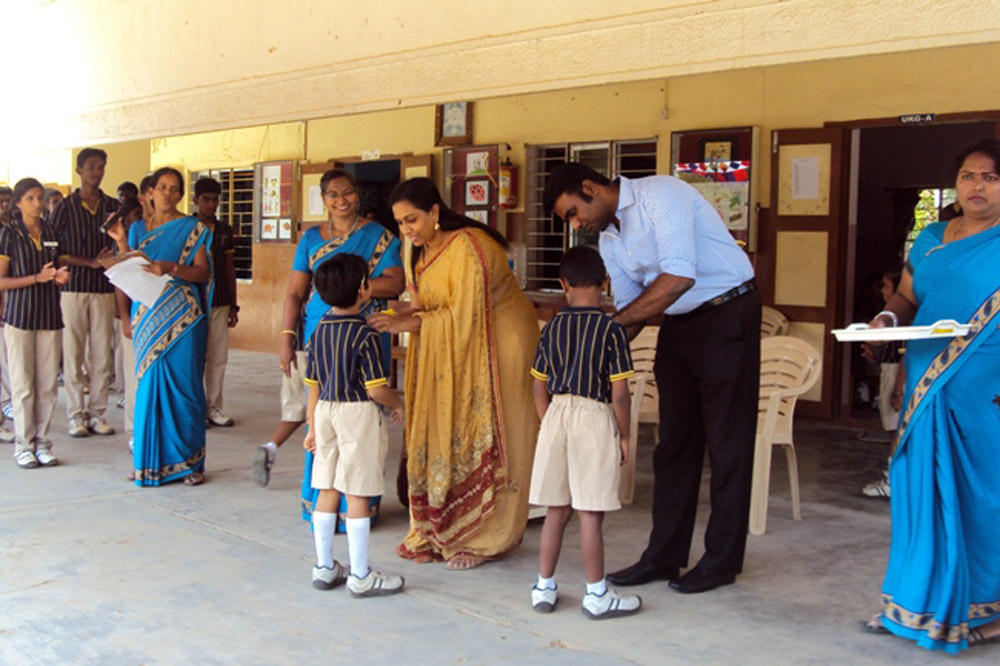 The investiture ceremony at Annai Violet Matriculation Higher Secondary School, Chitlapakkan began at 10 in the morning on June 23, 2015.
The students were eagerly waiting for the chief guest Ms. Jayanthi Krishnan, the secretary of the school Mr. N.R.D Premkumar. The function began with a march past. The principal then announced the selection of the school pupil leader, K. Naveen Siddharth and assistant school pupil leader V. Rashmi. These leaders are from 12th standard, Science group belonging to Scorpion house of the school.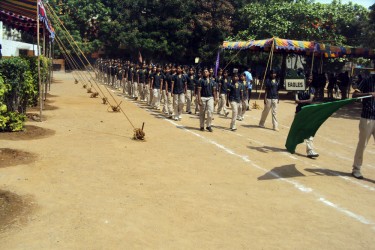 Badges were fastened by the chief guest onto both of the leaders to take up their responsibilities. The chief guest Ms. Jayanthi Krishnan, academic co-ordinator of Olive Public School and Violet School's correspondent spoke encouraging the students and stressing how they should be a true Violetan to work hard both in academic and in sports. The Chief guest Ms. Krishnan is also the mother of the School Pupil Leader elect Naveen Siddharth.  The success of our school lie in the hands of the students and teachers who work hard and be the winners, the speakers insisted. The School Secretary in his speech, motivated all the students especially the 10th and 12th standard students to aim for state rank.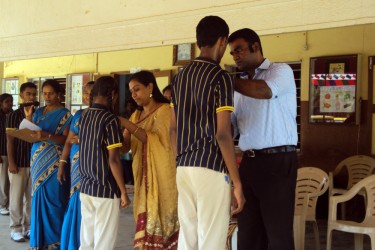 K. Naveen Siddharth thanked the teachers for selecting him as School Pupil Leader. He said that true to the school motto 'Seek Strive Succeed,' which gives energy to him he would follow the phrase forever. The senate members, class representatives and the captains were announced for the houses Scorpios, Eagles, Panthers and Bulls.
The representatives of the houses and the leaders took pledge that they would help in maintaining the congenial atmosphere and uphold the values of the Violet School.
---