Off the beaten track
The students of Besant Arundale School, Kalakshetra went on an excursion to Mysore and Ooty recently. And I too was part of the excursion.  About 90 students from Class 9, 10, 11 and 12 and ten staff members went on this trip.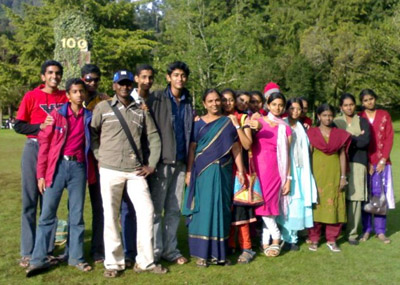 It was a long wait for the D-Day- August 27 and at last, when the wait ended we were off to Mysore on the Cauvery Express. After a fun-filled train journey, we reached Mysore on the next day.
Being Day one, we were all brimming with energy. It was fun combined with education! We were thrilled by the spell-bounding architecture of the Maharaja Palace, the divinity of the Chamundeswari temple, the sanctity of the St. Philomena's church and the magnificence of the Gumbaz.
This was not all!
We did not miss the historical Tipu Sultan's tomb, the Nandi on the Chamundi hills and the Sri Ranganathaswamy temple. And of course, the best of all was the Brindavan Gardens, which is beyond description and we were truly fascinated by the dancing fountains.
We had no heart to leave the haven of Mysore!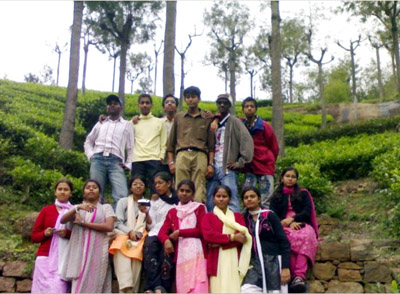 The next day, up before the sun all the students were ready in a jiffy for the journey to Ooty.  We could not have missed the enthralling scenery outside the van window for anything else in the world!
On reaching Ooty, after quick refreshment, the group was back on the road. The first place we went to was the famous Botanical Garden blooming with colourful flowers and then came the most exciting part, shopping!!
The teachers literally had to pull us away from the shops when it started raining and had to go back to the hotel.
The next day was very exciting as we visited the Dodabetta Peak, the Boat house, Tea Factory and Dolphin's Nose. Though the food was not that good at Ooty, we were so exhausted that they jumped for anything edible given to us!
Then, before we could say Jack Robinson, it was departure time and were back on the train to Chennai. On the next day – Aug. 31, we bid goodbye to our friends and ran to the welcoming hands of our parents. This was a very enjoyable trip and will linger in our memories forever!
---