Oil spill from collided takners spreads across Chennai shores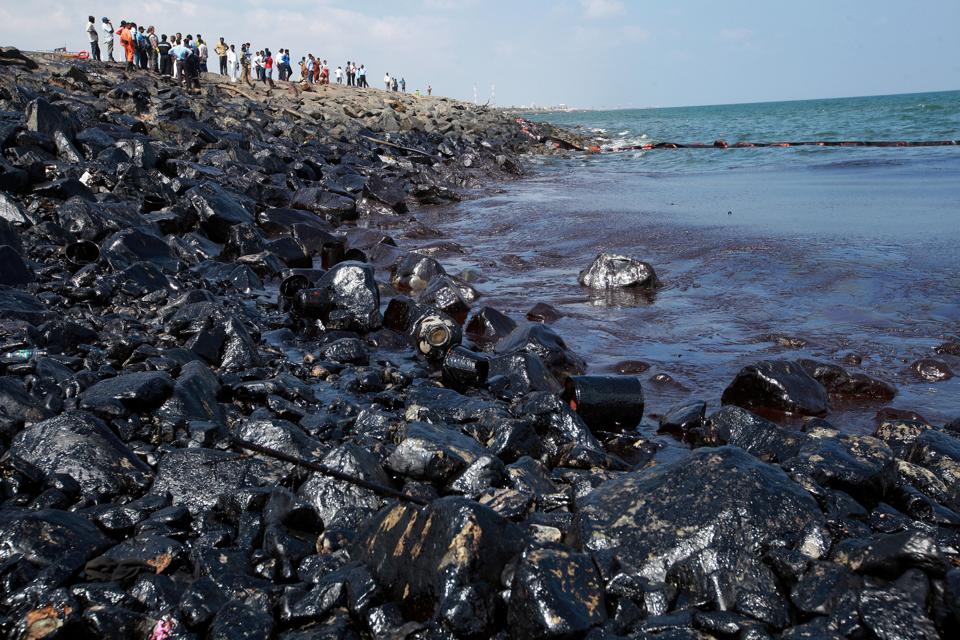 Two oil tankers accidentally collided with each other on Jan. 28, 2017 near the Ennore Port in Chennai. It took a day to notice the effects of the collision and the oil spill on the shores of the beaches in Chennai.
On Sunday, Jan. 29, 2017, a thick layer of floating oil was visible in the waters. While the Coast Guard was still engaged in removing the oil, the sludge started spreading across even till Marina, which is at least 14 km away from Ennore.
The oil spillage was so enormous that marine species were seen washed ashore dead. Initially, the Indian National Centre for Ocean Information Services (INCOIS) reported that 20 tonnes of oil has spilled, but later said in a report that it had collected 40 tonnes of oil sludge. The report also mentioned that the spillage has polluted 24.06 km of Chennai's shoreline.
The environmental activists are now demanding immediate action to clean up the shores and remove possible amount of spilt oil.
Photo: Reuters
---