Play equipments in bad condition in Chennai's popular park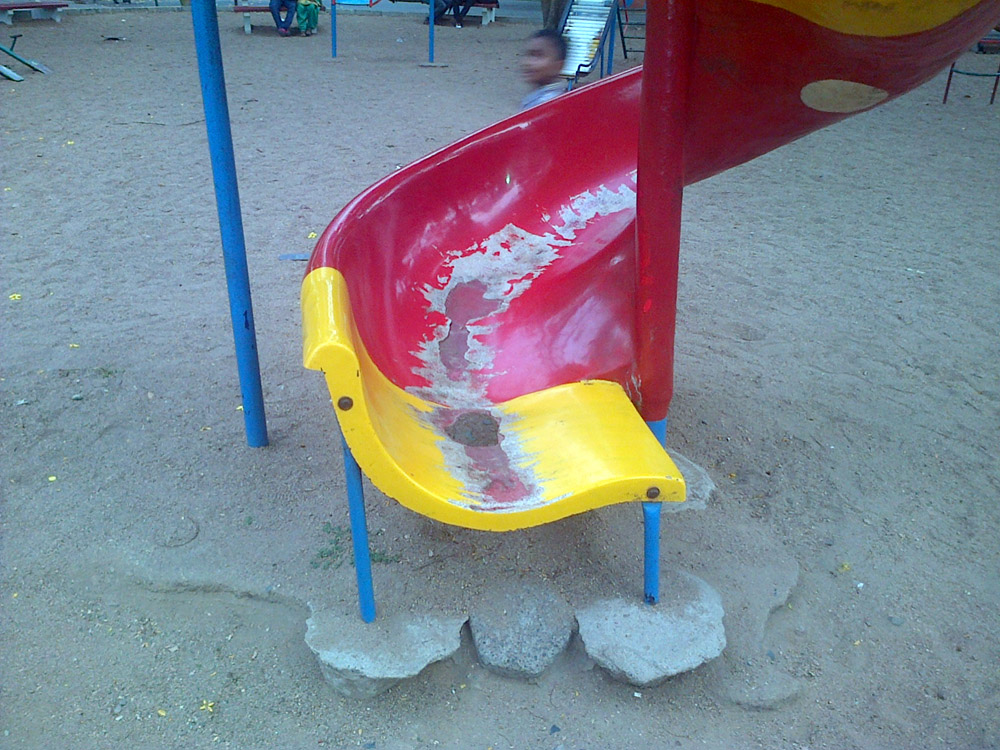 The popular Anna Nagar Tower Park in Chennai is a huge public park with many attractions like skating rink, fountains, a big pond and a tall tower. The park has a lot of open space for people to sit and relax. It also has many play areas designed for children.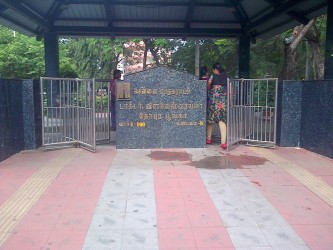 The park is generally well maintained. The corporation workers come and sweep the park everyday. The eqipments are also mainained by them. But sometimes the boken play equipments fail to get to the notice of those who maintain them.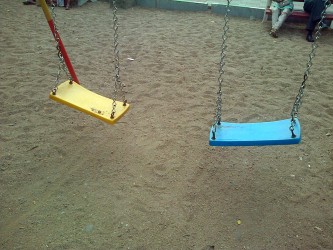 In the play area with slides and swings, where a lot of visitors spend time, some parts of the equipments need attention for minor damages. Two swings out of five are seen tilted to the side, and because of this they lose balance when the children are playing. Many children jumping on the swing at the same time could also be a cause for the damage.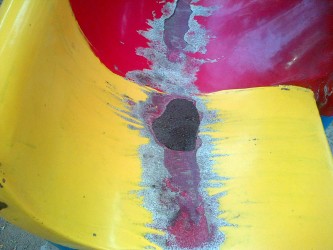 The slides in this park are made of iron. Out of three slides one has a big rusty hole. This is the biggest slide in the park and all children love to play on it. The hole is at the bottom of the slide. When the children slide down their clothes may tear off or cause injuries and sometimes they may even fall inside the hole when they are sliding down.
There is no board or sign to warn people not to play in these equipments in bad conditions. The corporation should take action soon and repair the broken play equipments.
---