Poor maintenance makes this park unusable for kids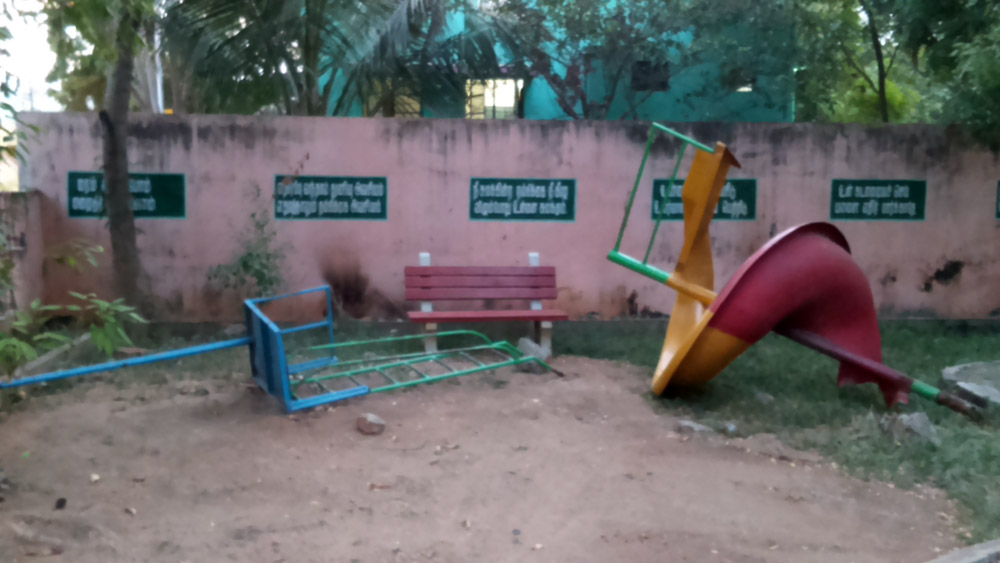 The Corporation park in AGS colony 4th Cross Street, Velachery is among the very few play spaces in the locality. A temple located near the park is frequently visited by people from far off distances. This park serves also as a place where people after a darshan at the temple relax for a while.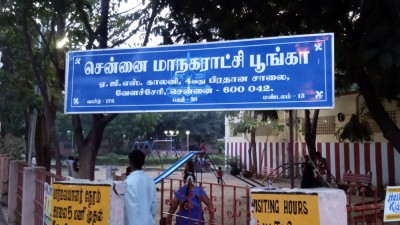 Children come to play in the evenings and have fun times as also many adults and parents who accompany the children. They go for a walk and enjoy small gatherings. Teenagers too gather and hangout or meet for a class-reunion. This park, like any other park has slides, swings among other play equipments. Or can we say it had all of these playing equipments?
Now, we cannot actually make out what the playing equipments are. The swings have the swing holders but no swings. Some equipments are fully broken. The Corporation has surely built a park but lacks proper maintenance.
---