Traffic woes at Vijaya Nagar Bus stand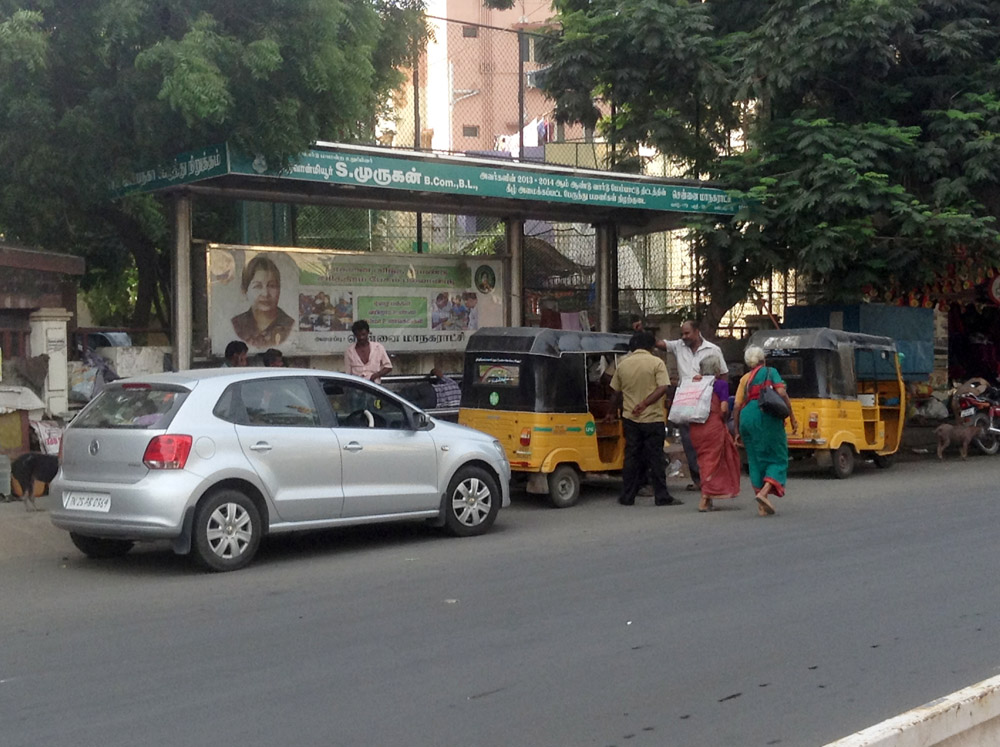 Velachery's Vijaya Nagar bus stand is big and a lot of buses connecting the various neighbourhood of Chennai pass through this bus stand.
This big bus stand has no proper seating place for the people waiting to board their buses. There are also vehicles and auto rickshaws parked on this stretch along the bus stand. A traffic congestion created because of the haphazard parking and people standing outside the shelter results in difficulty in crossing the road to go to the other side.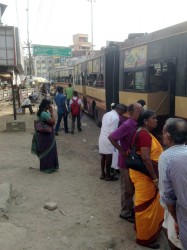 Many accidents occur regularly mainly because of these issues. Due to people standing on the road waiting for their buses, the road becomes crowded and the traffic increases causing inconvenience to the people.
The passengers who pass by this bus stand wonder how this issue could be resolved!
---