Vacant land or garbage dump?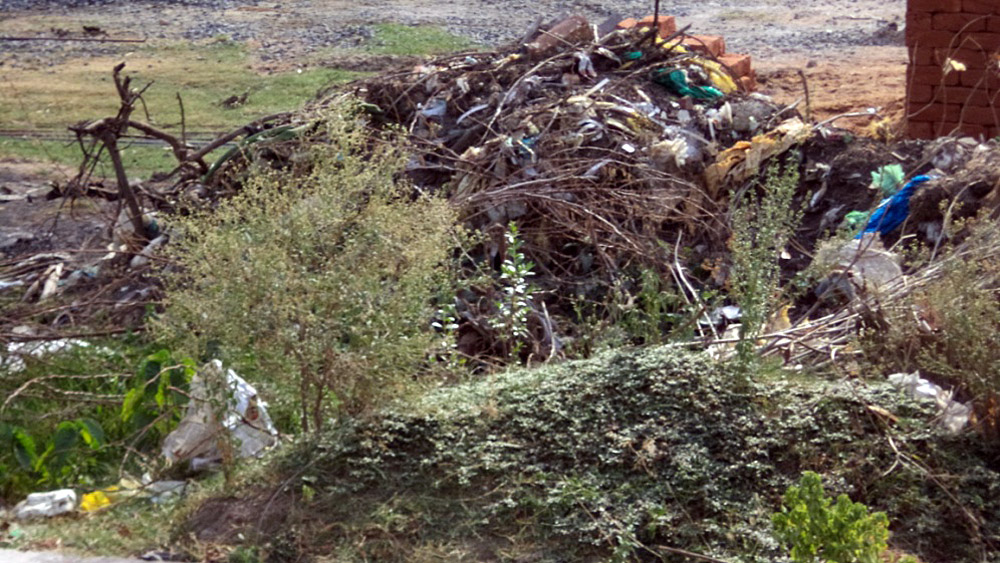 Sai Nagar in Hastinapuram, near Chromepet is a fast developing residential area but has many vacant plots. Though the municipality provides adequate garbage bins, these vacant lands are used to dispose off waste. This spoils the area and acts as a site of breeding for disease causing organisms and mosquitoes. Further it raises a foul smell in the region surrounding the land.
"The dumping of waste is a serious issue and repeated complaints to the authorities have fallen into deaf ears." says Kripa, a resident of Sai Nagar. Another serious problem in this area is when large builders dig foundation for their apartment the mud they dig out is left on the road. The tar road covered by mud becomes slippery when it rains.
---