Velachery's well maintained park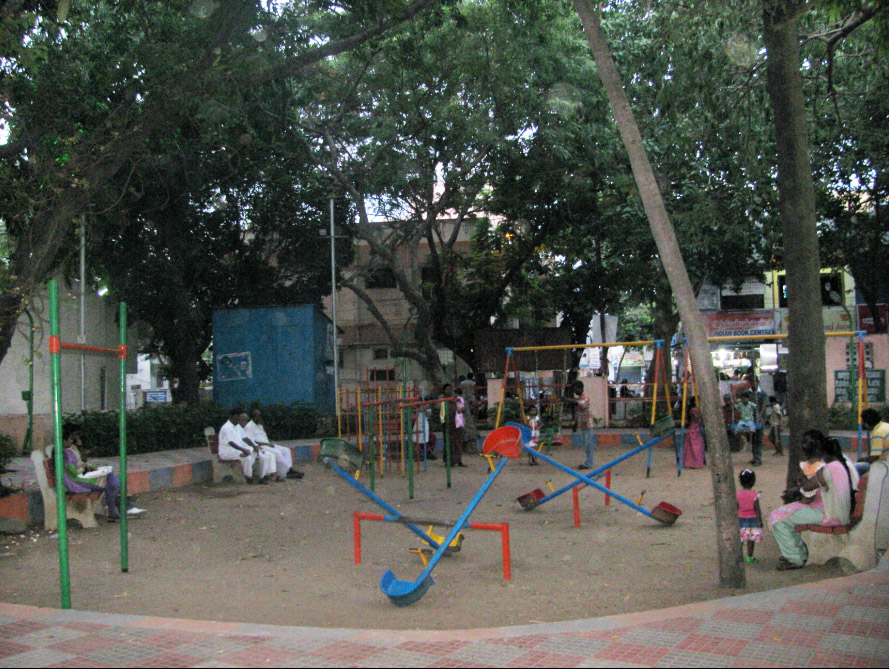 This small park next to Dandeeshwaram bus stand in Velachery is small, but well-maintained. It has its seesaw, slide, swing, and pushup and pull-ups bars. Many people bring their children particularly in the weekends.
With Velachery becoming a busy neighbourhood, people find it difficult to walk on the roads and children playing in the streets is not encouraged. This park is a comfotable alternative. Being at the centre of Velachery, it is easily accessible. Many senior citizens are seen walking and relaxing at this park.
"Every day a group of retired senior citizens comes in the morning at 6 to the park. They walk and chitchat here", says S.Ravichandaran, a senior citizen who uses this park almost daily.
M. Shankar, resident of Velachery comes to the park every evening and walks around for hours. He says "This Park is kept very green when compared to all the others in Velachery and also it is comfortable to walk since the pathway is neat."
---