Yoga Day at Sembakkam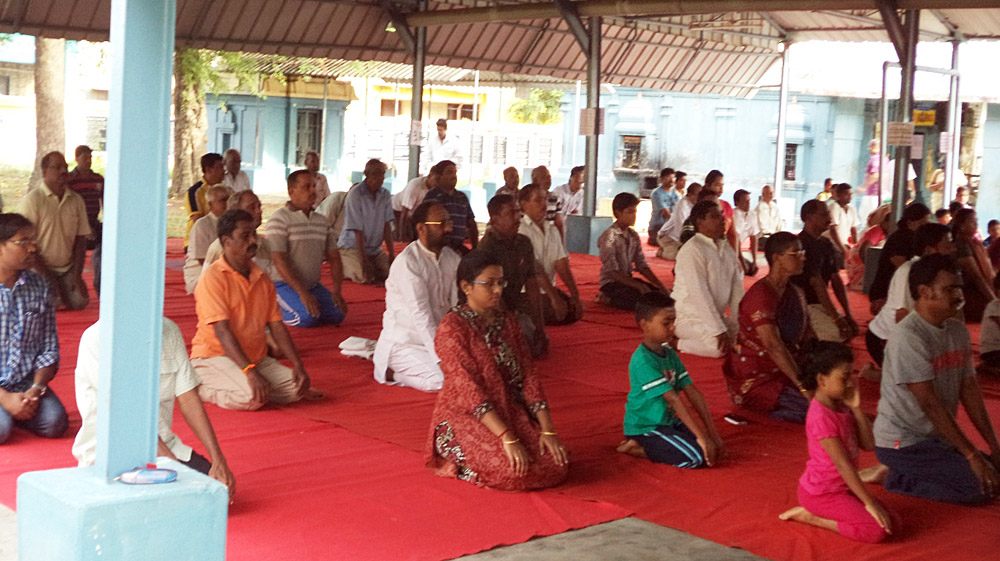 A yoga camp was conducted by the Hindu Munanni at Sembakkam Sivan temple on the occasion of International yoga day (June 21). Many residents of sembakkam participated in the event. Mrs. Bala Tripurasundari, a yoga trainer gave instruction to the participants and explained the benefits of each asana.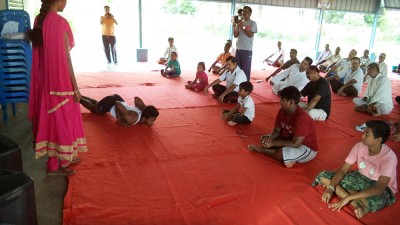 Participants practised the surya namaskar, the pranayama and other basic exercises. Later Mrs. Varsha Ramesh, a yoga trainer for more than a decade spoke briefly on the benefits of yoga and urged people to practice it daily.
---