Young artists at the Art Mart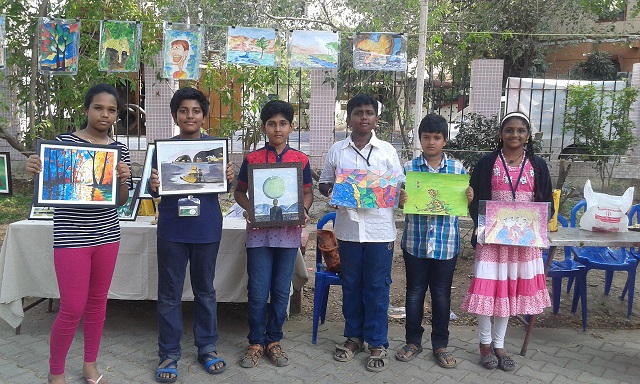 If you had visited the park in the heart of Mylapore this weekend, which buzzes with activity every now and then, you must have been treated with colourful display of loads of paintings.
It was the day of Art Mart. Art Mart is an event held on Feb. 7 at the Nageswara Rao park from morning to night to showcase the work of artistes in an open space instead of a closed gallery. Many artists had displayed their art work. Among the 75 artists, six were children of age less than 12 years.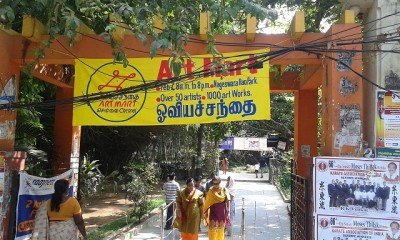 Sushanth, Harikrishnan, Hariharan, Advika and Prathiba are students of Sir Sivaswamy Kalalaya and of class 7. Adithya is a 4th standard boy from P. S. Senior Secondary School. All of them have been learning art from E. R Lakshmanan of Spectrum Art Centre. Encouraged to display their art at this event along with the senior artists, these budding artists were excited about the first-of-its-kind show.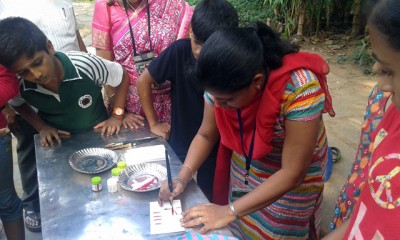 Prathiba has been learning to draw and paint for seven years. She likes to paint landscapes and sceneries. Apart from drawing she likes to listen to Western music.
Sushanth says that he likes to reproduce the masterpieces. This is the first time he is exhibiting his art pieces. He has been learning art for the past four years.
Harikrisnan and Hariharan are also learning art for the past four years. He says that he likes to do all kinds of paintings. His passion is drawing. Hariharan likes surrealism art. He says that he has been inspired by the Ravi Varma's paintings he saw in Mysore.
Advika has been learning art for the past four years. She likes to paint the Japanese Manga. She got inspired by her friend who lives in Japan and liked to draw the Japanese Manga. So, drawing the Japanese Manga became her hobby. She has also been learning dance.
Adithya, the youngest among the group, has been learning art for two years now. His favourite artist is Salvador Dali. He likes nature drawings. Apart from art he learns Western dance.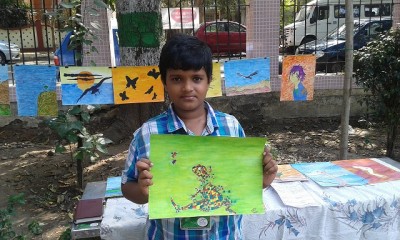 A few workshops such as one-stroke painting, caricature were conducted. There were also art competitions conducted for juniors and seniors. The winning pictures were displayed in the chess square.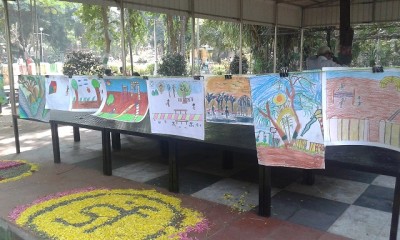 How is the first attempt of art-display in an open space like a park going to shape up? Going by the number of visitors to this event, the Art Mart will surely become a regular event.
---
---