With the coronavirus spreading more quickly than ever before, hospitals get filled up in the blink of an eye. In such a desperate situation, it is really difficult to get blood donors. Luckily, Adithya Muthukumar, who recently turned eighteen, fills up these large shoes along with his team. Adithya is a member of an initiative called "C Help", a Chennai-based COVID health group that helps patients around the country.
"Our initiative consists of 30 people, all within the age group of 17-23. We also have high school and college students on our team. Some of them are even from medical colleges," says Adithya.
The initiative started with just Adithya and a few of his close friends. Slowly, word spread and many more people joined the group. They recently even conducted an open call, through which, they got a few volunteers.
A twelfth grader in Chennai's Vidya mandir has also created a Glide App, which the team uses to keep track of the blood donor directory. "The application we use is our own private blood donor directory. We've chosen to keep it private to maintain the privacy of our donors. It took me just two hours to code it together," he adds.
The procedure to offer donations is simple. Adithya says, "The donors have to go through us. There is no other way. A couple of our mobile numbers are already floating around as part of a forwarded message, and sometimes, influencers refer people to us. Then, they fill a Google form, and we reach out to them, asking if they're ready to donate. Our work ends after we connect the donor to the recipient." In some cases, the team also arranges transport for the donors.
The team scours the resources online, contacts as many hospitals as possible, and uses social media to gain donors, and spread information about their initiative.
They started the service in Chennai and Bangalore, and are now expanding their horizons to other states, like New Delhi. Adithya adds, "Recently, we helped source almost 40 units of blood. And we get around 500 requests a day. Although it's hectic sometimes, it gives immense satisfaction to be able to solve someone's problems."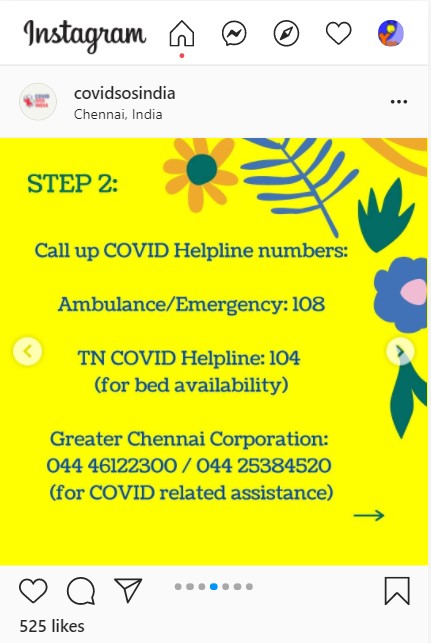 To take such a huge step is not easy and needs a lot of support and inspiration. "The credit for my inspiration goes to the people of Ashoka University. I saw them solving problems that no one was even recognising. I immediately saw that the situation was terrible even here in Chennai. Also, I would like to thank my teammate Pragathi Guruprasad for helping out in our Chennai drive, and Shraddha Srinath, for helping in our Bengaluru one."
Any other help the initiative offers? "We do not take monetary donations at the moment since we don't need it. Instead, we route them to patients and organisations so that the money is put into good use," says Adithya.
The young enthusiast aspires to become a filmmaker and writer. "But I don't think I'll drop this initiative any time soon," he says. "It has become a part of my life now and has taught me so many valuable life lessons. I'm sure I'll be continuing to do this for a long time to come."
Adithya can be contacted on his Instagram handle @muthuwu.
Find CovidsosIndia at – https://linktr.ee/chelp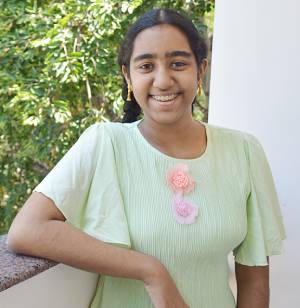 Sthuthi loves Marvel movies, writing, and dancing in no particular order. Writing especially helps her with clarifying her thoughts and keeping herself focused. She also loves reading, interacting with animals, talking to new people, and exploring new things.