Eating race? Sack race? All these different things were happening in WeCAN (We Challenge Autism Now) school sports day. We CAN (www.wecanindia.org) is a special school meant for only autistic children. We CAN is a resource centre providing services based on the principles of Applied Bebehaviour Analysis (ABA) to children with Autism Spectrum Disorder.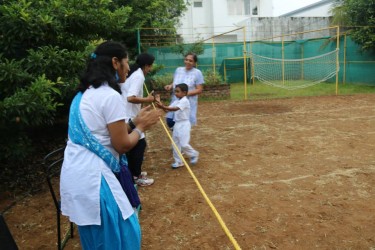 The school conducted its annual sports day on Jan. 24, 2015, between 9 a.m. and 11 a.m. at their school premises in Neelankarai. It was a delight to watch them run and participate in all the events. "I am very happy that We CAN took an initiative to have a sports day, and I am even happier that my son took part in it," says Mohan Babu, a parent.
There was running race, eating race, sack race, long jump, shot put and even passing the ball! If running race meant only running, you could find children running in all directions. There were events for the parents and teachers too. The most important thing was that there was no loser! Everybody was a winner in the sports day!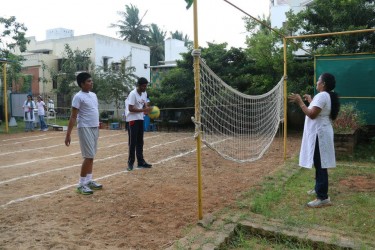 Slum Soccer (an NGO that promotes football among the underprivileged children) has partnered with We CAN to train their children in the area of sports. On the occasion of the sports day, the football coaches gave away free footballs to all the children. When they got their football, it was so much of a joy to watch them play with their balls. Is this a normal sports day? Is this done for a title? Is this something like the survival of the fittest? Was it a rat race? It was a just-for-fun event that showed positive responses.