Are you a student who loves to cycle down to your school but find the city roads too difficult to navigate through?
How about exclusive bicycle tracks on the roads?
Yes, Chennai city is soon to get bicycle lanes. Chennai Corporation is planning to create cycle tracks on select roads.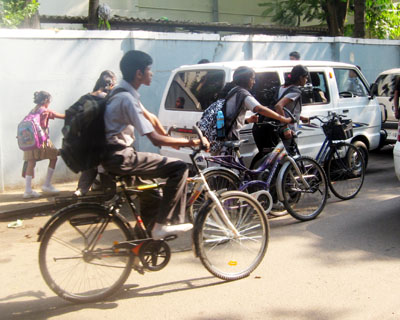 These tracks will be created on roads where schools are located or on those roads leading to educational institutions.
As a pilot project the 1st, 2nd, 4th and 6th Avenues and 100 ft Road in Anna Nagar will get cycle tracks.
Not just cycle tracks, the Corporation has also plans for walkways, drainage, designated parking areas, streetscaping,  landscaping and space for utilities to be created under this project.
"The pedestrian paths are occupied by vendors and extension of the shops. We get a very narrow path to walk at the end,"  says Manish, a student who walks to school.
"Cycling is very good for health and use of motorised vehicles will be minimised resulting in clean air and environment," opines Kavya who uses private van service to go to school now.
"If separate cycle tracks come to being, my parents would allow me to use my bicycle to school. My home is just two kilometres away from school," she is excited about the idea of bike lanes.
On the other hand, Sukanya, a mother of two school-going kids says that she is scared to see the traffic around the school just before and after the school hours and does not want the children to use their bicycles for this reason. "Otherwise, I love cycling and I want my kids to enjoy cycling. The bike lane idea, if implemented in the city, will be a dream come true, for me!" she says.
The corporation expects to receive the details of study and plans within three months after which the work on bicycle tracks will begin.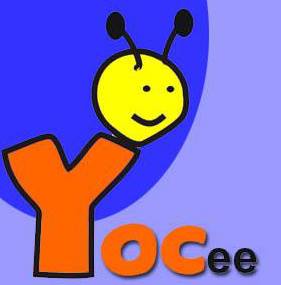 When YOCee's student reporters get busy, the team at YOCee's small office takes up the role of the reporters, does the rounds, writes copies and files reports. The team also posts useful info and ePapers produced in-house.