Chennai Corpoaration sets up 24/7 Control Room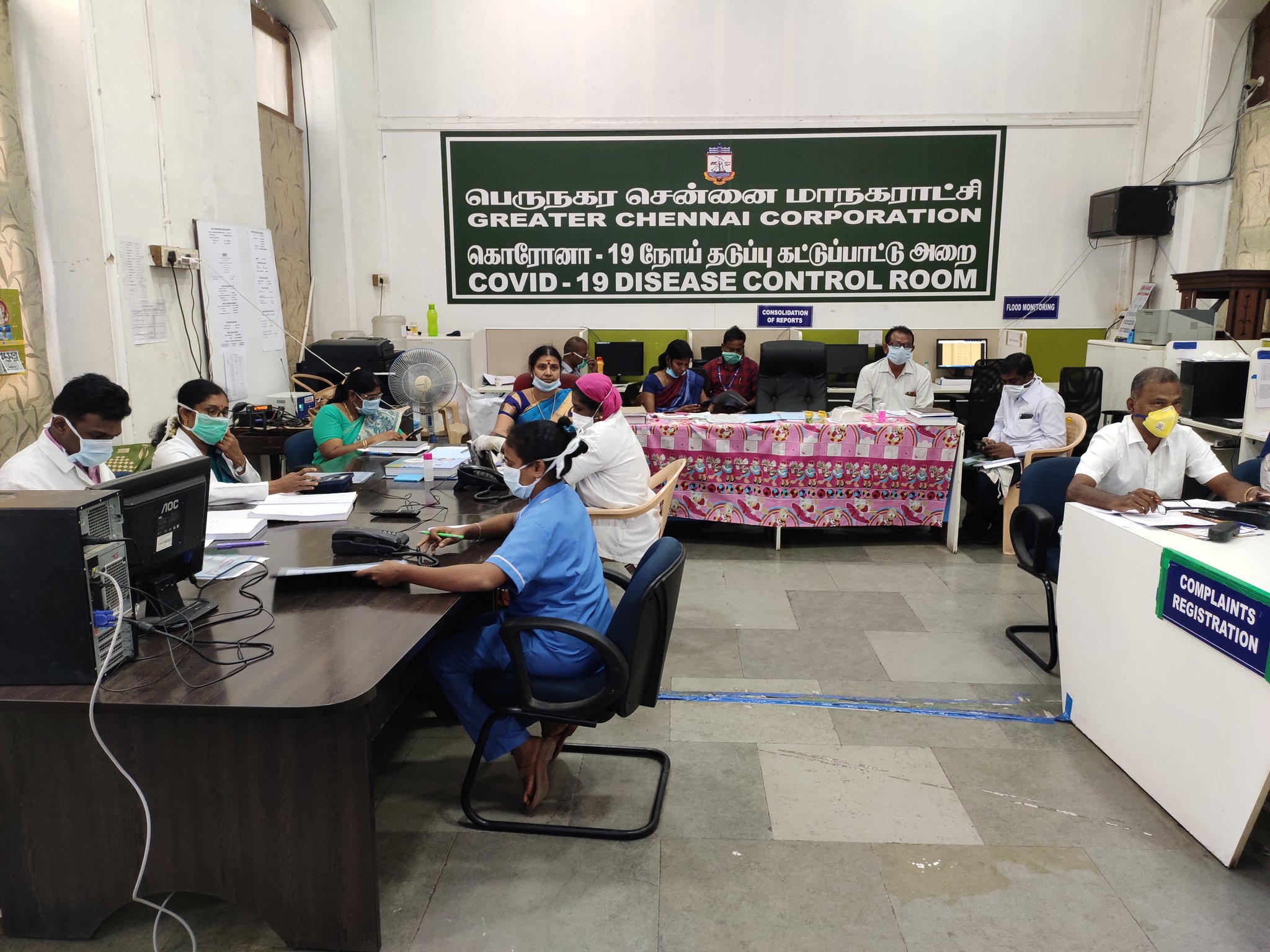 Chennai Corporation has set up a control room exclusively attending to calls regarding for Corona Virus. The control room will function round the clock. A team of doctors and engineers at the control room will answer the queries about symptoms and use of equipments at home. The team works in shifts so as to provide services 24/7.
The control room at Chennai Corporation receives and attends to calls regarding quarantine violators.
Contact the control room at
044-25384520, 044-25384530044-24300300, 044 – 46274446
9444340496, 8754448477
WhatsApp – 94454 77205
Contributed by Roshan K, 13 years
Photo: Chennai Corporation
When YOCee's student reporters get busy, the team at YOCee's small office takes up the role of the reporters, does the rounds and files reports.
---