A recent design venture by IIT Kharagpur Grad, Santhosh Subramanian, head of BS Labz, a design agency along with history buff – Prathik Sudha Murali, brings the tales of old into the hands of children in the form of comics.
"There are many stories and legends we get to hear from childhood – The Ramayana, Mahabharata, Tenali Raman, Akbar and Birbal and so on. But there are many stories that have passed down centuries, orally. I happened to then meet Prathik, who gave me a deeper insight on such stories," says Santhosh. He has been working closely with children's games, toys, and video games for a long time now.
Santhosh had gotten to know many such stories from the history lover, Prathik. He and his BS Labs then decided to document the folklore in a form in which children of this generation will be interested to read– comics! They roped in Jeevanathan, a talented illustrator to give a colourful touch to all the tales of yore.
India is a vast cradle of exotic legends, culture and countless stories just waiting to be heard. One such story from Maharashtra, 'Veerasena's four ministers' – a tale of a brave troupe of ministers who were bold enough to point out their King's errors for the betterment of their kingdom. The book has been published and is available as an e-book in Kindle Unlimited. They have successfully managed to publish this book, amidst challenges – the lockdowns, the pandemic, and the team will also be publishing many more such titles for children of 8 years and above.
Their aim is to make sure the future generations keep in touch with their roots, learn more about their rich country, be proud of who they are, and where they come from.
"In this world, we live amidst violence and hate. We have made sure to choose stories carefully, that portray bravery, confidence, and good morals to the young readers," says Santhosh Kumar Subramanian.
The e-book Veerasena's four ministers is available to buy here – https://www.amazon.in/Veerasenas-Four-Ministers-folktale-Maharashtra-ebook/dp/B08H8MTKBV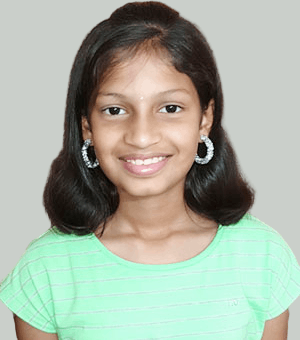 Shalini Ramesh, 14, is a student in an International School in Chennai. She is an avid reader, budding author, average footballer, blogger, and enjoys baking. She is often found on the path of self-discovery.