Hello people! It's me Lord Ganesh! How are you? Do you remember what day it is today? Yes, you got it right, it is my birthday. Today is Ganesh Chaturthi. Today was a very wonderful day for me. I felt it was just me today. I was all over in the city – in homes, on the roadsides, in decorated pandals … Some people were making clay models of me.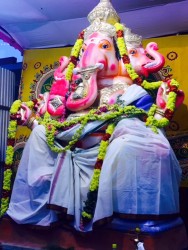 some bigggggg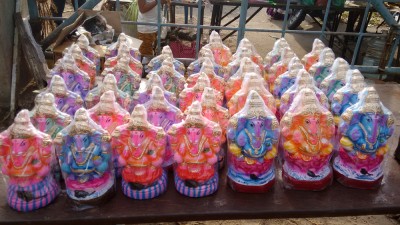 and some small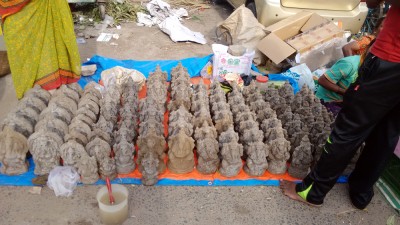 and some plain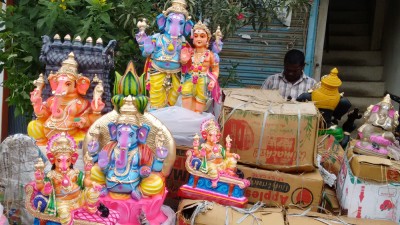 and some colourful.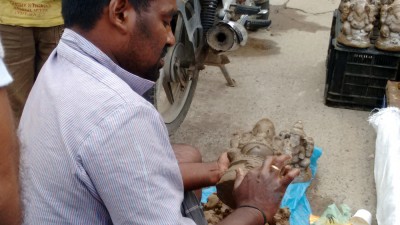 And, here is a gentleman who was making a model of me just like people wanted it to be!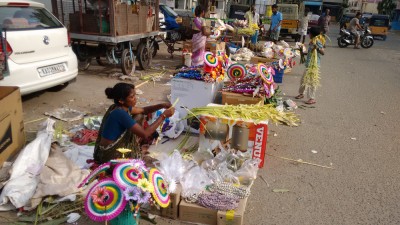 And don't forget my accessories, the colourful umbrella and the erukam poo maalai.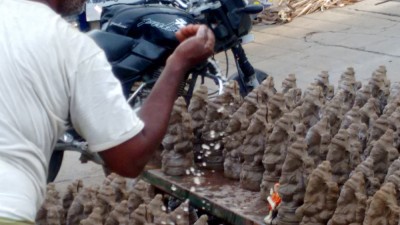 And here is a gentleman who kept me cool despite the sweltering Chennai heat!
I had the best birthday gifts! A ton of kozhukattai! Just as I like it. Payasam, Vada and what not!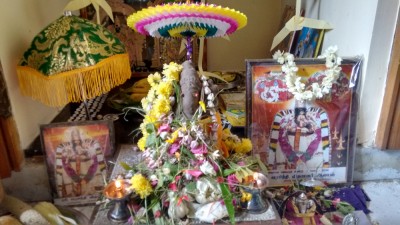 And of course, my little mouse must have enjoyed it a little. A day of rest not carrying me all the day.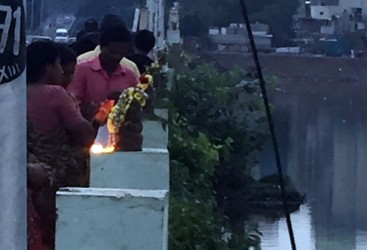 And after all the gala and galatta, I am finally immersed into the beautiful sea and river by bidding goodbye.
And here I go into the adyar river. PLOMP!!!!!!!!!!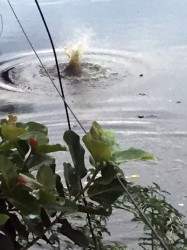 Don't worry my dear friends, I will be back next year. And to finish it off, I would like to say something…
I am overwhelmed with your love and affection towards me, but I DON'T like all the colours and paints you apply on my body. Moreover, do you know that they don't suit me? So, please try to be as eco-friendly as possible for my next birthday.
Please reduce the noise pollution around and make the music flow melodiously.
And to finish it off, when you go around shopping for the festivals that begin with my birthday, please wear a helmet to protect your head; you won't be as lucky as me to get a replacement!
Thank you for the gifts and offereings. See you next year!