On the occasion of World Environment day, Hotel Accord Metropolitan in T. Nagar hosted a slogan contest for kids.
The prizes were announced last week.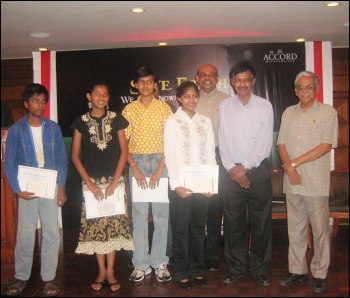 "We received a huge response and among the 759 entries, 21 were selected. We invited all of them with their parents to our hotel and in a special function" say the hotel authorities.
Anjali Chandrashekar of PSBB won the first prize for the slogan 'Protect nature's mystery, before it becomes history'.
K. Anirudh Varadan of Boston Matriculation wrote a slogan 'Nature is full of beauty, to save it is our duty' and won the second prize.
The third prize was jointly bagged by Shruthi Subramanian of PSBB for her slogan 'Prevent pollution or future will become illusion. Save every water drop or you will die without a crop' and S. Iyappan of  Kendriya Vidyalaya whose slogan was 'Melting of ice cream makes me sad, melting of ice berg makes the Polar Bear sad'.
The top three prize-winning slogans were selected by M. B. Nirmal, founder of Exnora and R. Ranganathan, an active Philatelist.
And what did the kids win for their slogans?
The first prizewinner got a stay in Deluxe Suite of our hotel for one night. The second prizewinner would dine with his family in the restaurant Pergola, Chennai's highest roof top restaurant and the third prize winners would dine at the multi cuisine restaurant of the hotel with their family.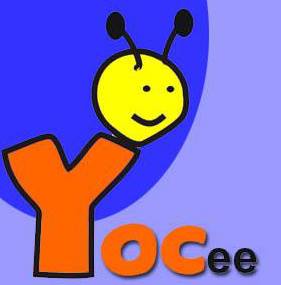 When YOCee's student reporters get busy, the team at YOCee's small office takes up the role of the reporters, does the rounds, writes copies and files reports. The team also posts useful info and ePapers produced in-house.