Ever since her childhood, Mahathi Narayanaswamy was enamoured by nature and wildlife. Initially, her friends made fun of her, as hobbies like bird-watching were not very popular among youngsters then. "Eventually, I was lucky enough to find a peer group who kept encouraging me to pursue my hobby of watching nature. I always wished other kids also had such peer groups so that they stay motivated and do not lose interest in wildlife." And that led to the formation of The Chennai Young Naturalists' Network in April 2020.
Launch of Young Naturalists' Network
The Young Naturalists' Network (YNN) is a platform for sharing knowledge on anything and everything related to nature and wildlife. With the help of Vikas Madhav Nagarajan, another nature enthusiast, Mahathi designed the YNN website and created application forms, inviting young people to join the network. Anyone under 26 years of age, who is zealous about nature and based in Chennai is eligible to join this network as a member.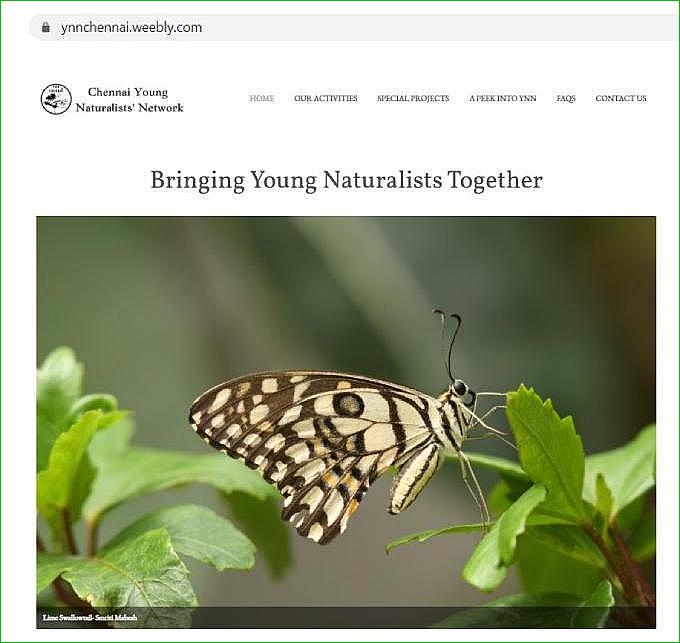 "We predominantly aim to bring together people who are already interested in wildlife; To ensure we can motivate each other to continue our passion. We wish to share knowledge not just amongst ourselves but also with the public, particularly youngsters. We also hope to develop valuable skills that would be helpful for us later on" says the teen naturalist Mahathi, who is a first-year student at Azim Premji University, Bangalore.
iNaturalist Project
There are about 60 members in the network now and they keep in touch with each other through WhatsApp and email groups. YNN also has an iNaturalist project which allows its members to record their observations. These observations are photographs of birds, animals and insects taken by the members which are stored on the iNaturalist website along with a few scientific information about the species.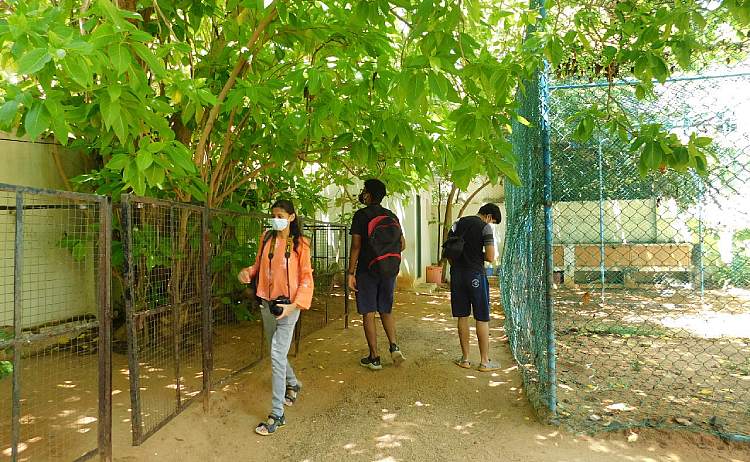 The team
As the network spreads its branches, Team YNN expanded and an admin team came up to look after its overall functioning. Aditya Ramakrishnan, Ashwin J Chandran, Aswathi Asokan, Claudia Pinheiro, Mahima Nair, Mahathi Narayanaswamy and Vikas Madhav Nagarajan together make up the Admin Team. "Our admin team does most of the groundwork but they seldom get the spotlight. They go through each and every application form and recruit new members, frame the ground rules for the network and make sure everything runs smoothly," says Mahathi.
Proud moment
"My goal is to ensure all the YNN members have fun and at the same time learn new things. I also want to influence the public to get interested in nature and wildlife," shares Mahathi.
What better way to achieve both goals than to issue a magazine exclusively on nature and wildlife? "Since everything is online right now due to the pandemic, we couldn't conduct field events like nature walks. We wanted all the members to participate and contribute in any possible way so that they feel connected to the network. That's how the idea of publishing an e-magazine came up. Each and every member pitched in to give articles and the magazine titled 'The Nature Trail' came up quickly for the public to read for free," recollects Aswathi Asokan, editor-in-chief of the e-book.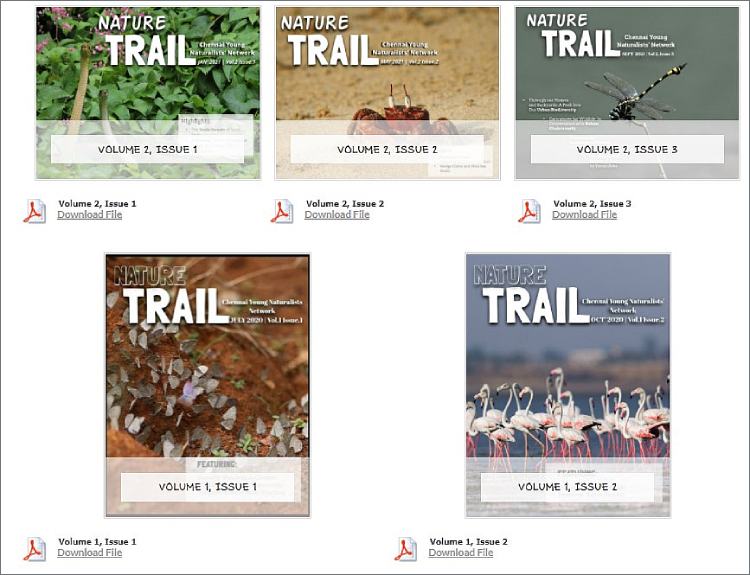 A new issue of The Nature Trail is released once every four months. Four such editions have already been published. They are available in Google Books, Play Books and on the YNN website for the benefit of the public. YNN has also put together an editorial team to make sure the e-magazine comes out flawless.
Making of the e-magazine
"We first made a framework of topics on which we are expecting articles and posted them in our groups so that the members have some idea to work upon. For instance, we have a column called Taxon in the magazine under which we have around three detailed articles on any specific organism. So interested people can take that up and write about any creature. We also have fun sections like crosswords, hands-on activity, comic strips and I spy," adds Aswathi.
The youngsters didn't stop there! They went on and took full advantage of social media to carry out their mission to spread awareness. An Outreach Team got ready to handle the YNN Instagram page where they regularly post nature-related content. Furthermore, they conduct Instagram lives which are Question-and-Answer sessions with nature experts on special days. The public can attend these and clear their doubts.
"Every month-end our team meets up to decide the content the next month. We look up the calendars and see whether there are any important days. For instance, World Snake Day came up in July. So, we created a few posts related to snakes. We even conducted an Instagram live with Mr. Gnaneswar, a snake expert," elaborates Ekadh Ranganathan, who is part of the Outreach Team.
Creating awareness among the youth
In order to influence the youngsters to take a liking to nature and wildlife, the network has started up a new initiative to conduct workshops in schools and colleges. They held their first webinar on the biodiversity of Tamil Nadu with the environment club of Stella Maris College, Chennai. Then the team followed it up with a session on local biodiversity for the students of Vidya Mandir School, Mylapore. They went to the school and documented the birds and other species found in and around its campus and made a presentation for the students.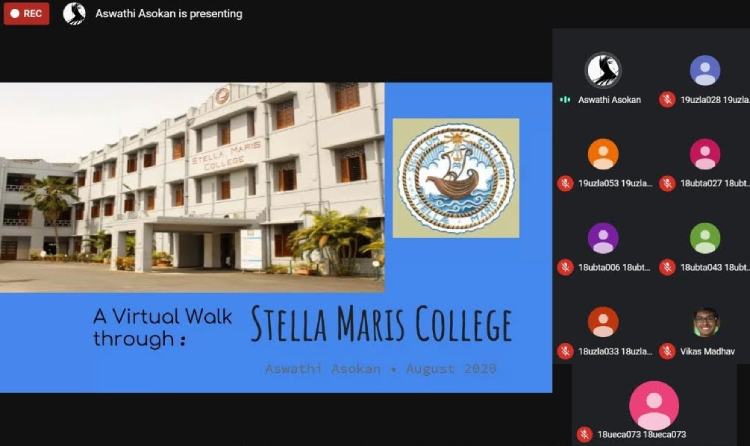 "The workshops have been going on pretty well. We have another one lined up for Adamas University on the topic butterflies. We are planning to organise such workshops regularly as they can hopefully make people more aware of the lives around them," Ekadh says.
Recently, the YNN has launched yet another thoughtful project on account of World Ranger Day. 'In Nature's Defence' is an initiative wherein the team showcases the tales of nature heroes like wildlife rangers, guides, forest guards, anti-poaching officers, etc. "We have interviewed a few forest rangers, patrol officers, local spotters and have put up their stories as a series on our website. These people are like super-humans; They live all through the year in forests and they have to adapt to the harsh conditions prevailing there. They put in so much effort to do their jobs and the amount of knowledge they have gained through their experience is phenomenal. We are very glad that we got an opportunity to talk to them and share their experiences of life in the forest with the world," says Ekadh, a third-year student at Hong Kong University of Science and Technology.
Future plans
What else the YNN has in store? Aswathi, a third-year undergraduate at Stella Maris College, Chennai reveals, "We are waiting for the pandemic to ease up so that we can conduct field events and get to know all our members who have been communicating online so far. We are also going to focus a lot on local knowledge. We are planning to reach out to local people like fishermen who possess vast indigenous knowledge from whom marine researchers also have a lot to learn."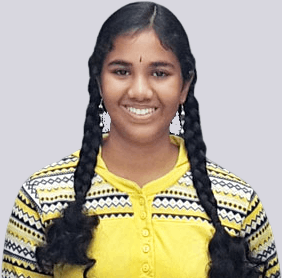 Sanjitha, 16, loves to read novels, write, paint, sing, dance and play the guitar. She is an animal lover and admirer of nature and music.