Some things are very costly which you will want as it may be beautiful. But, everyone will have something/things that is/are not costly at all or you don't have to pay for. It can simply range from a special stone someone gifted you to something you made or have that makes you happy.
I too have things like that, I would love to tell you about them starting from my childhood!
1. My favourite toys when I was a kid:
I got this toy when I was small, probably when I was 2 years old. I used to love it so much that where ever my family and me went for trips to resorts, I always took that toy to remind me of home. If I got scared, I used to give it a big cuddle and sleep which made me feel better. As I have mentioned, I have another set of 4 toys. They are alien toys, their names are – Fear, Joy, Anger and Chilly. Before I didn't know that they were aliens and so I called them as "Maltcut". Even now, when I feel stressed or bored, I play with them.
2. My parents' and grandma's love:
I will always cherish the love I get from my parents and grandmother, as I love them the most. When they hug me or praise me for something, I feel like I have done something marvelous. My grandmother is the best! She has taught me so many shlokas, including the Vishnu Sahasranama, and has told me stories. She even plays with me when I am bored!
3. My white stone (it is actually a beautiful bead):
When I was just five years old, I was playing in our apartment park, where I found this beautiful and gorgeous bead, which was white in colour and was shaped like a triangle. I loved this little treasure and ever since I have had it with me and I haven't lost it.
4. My friends
My friends are very close to me and I love them. In our friendship, we even have animals with whom we play. Sometimes, for the smallest things, we end up having a quarrel, and within 2 mins the quarrel is over and we all come back together. Of course, this is also a part of friendship. If there are no fights and arguments, it isn't friendship. We all make surprise birthday parties for each other and have a lot of fun. We play silly pranks on each other too! We also cook together sometimes.
5. My cats' loyalty:
You all know that dogs are very loyal to their humans.  But did you know that any animal can be loyal? Yes! It's true! If they all get good love and home, they all will be very loyal. My cat is very friendly and kind-hearted. It always is with me, even when I go cycling or walking in our basement. I would like to tell you an incident to support what I told you.
A few weeks ago, my friends and I were playing in our apartment corridors. After we finished playing, we all were going home. I was a bit nervous to walk in the dark and go to my block, but I went anyway. As soon as I started walking, my cat accompanied me till I was home, and then, he went to take a stroll around the apartment. Wasn't it awesome? This is also one of the things that I will always cherish in my life.
So, remember that the most beautiful things are always priceless!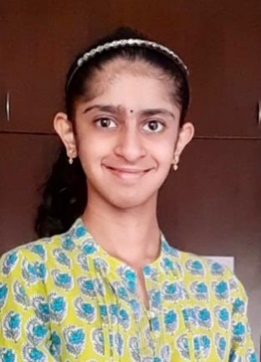 Maitreyi is a 15-year-old girl studying in 9th grade in the garden city of India, Bangalore. She is a very passionate animal lover. Loves reading and writing poems and blogs. She is also a budding Classical dancer and singer. Her hobbies include drawing, painting, cooking, travelling. She likes to be associated with nature and animals in her daily life, in some way.