"Follow your dreams and become global citizen," the students of PSBB schools were motivated at an inspiring session.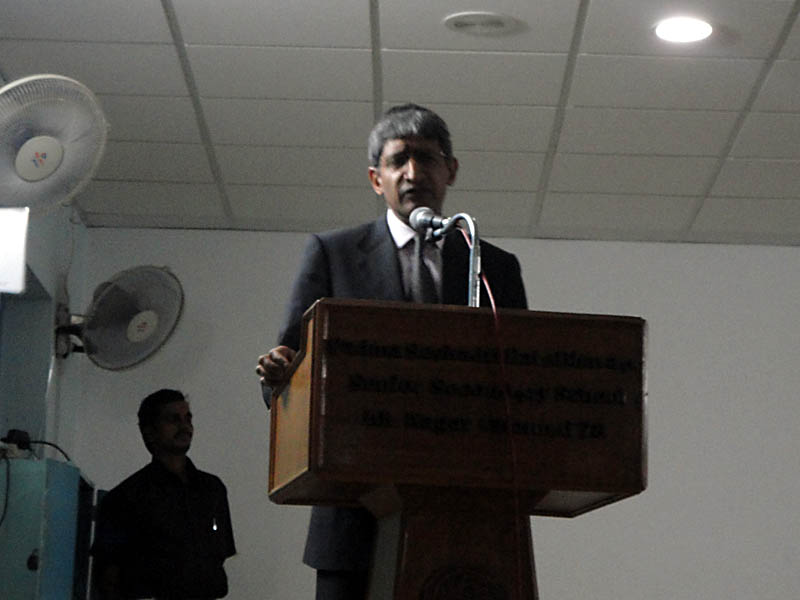 On 23rd March 2011, select students belonging to sister schools – PSBB Nungambakkam & PSBB K.K.Nagar of Std. 9-12 gathered at the Silver Jubilee Hall, PSBB K.K.Nagar. A bright afternoon, a lecture was held for the students as part of their TGELF (The Global Education & Leadership Programme) programme.
Mr. Shiv Vikram Khemka, Vice-Chairman of the Sun Group & a trustee of his family's charitable trusts – Nand & Jeet Khemka Foundation & Nabha Foundation (TGELF is a programme introduced by the former trust) was invited as the Chief Guest along with his family members and Mrs.Gowri Ishwaran, a Padmashree Awardee as the Guest of Honour.
Mrs. Saroj, the TGELF co-coordinator, Mrs. Sheela Rajendra, correspondent of PSBB Group of Schools, Mrs. Chandra Nagarajan, Senior Vice-Principal, Mrs. Valli Arunachalam, Principal PSBB Nungambakkam, Mrs. Indra Vaidyanathan, Principal PSBB K.K.Nagar and Mrs. YGP, Dean & Director were the other dignitaries present on the occasion.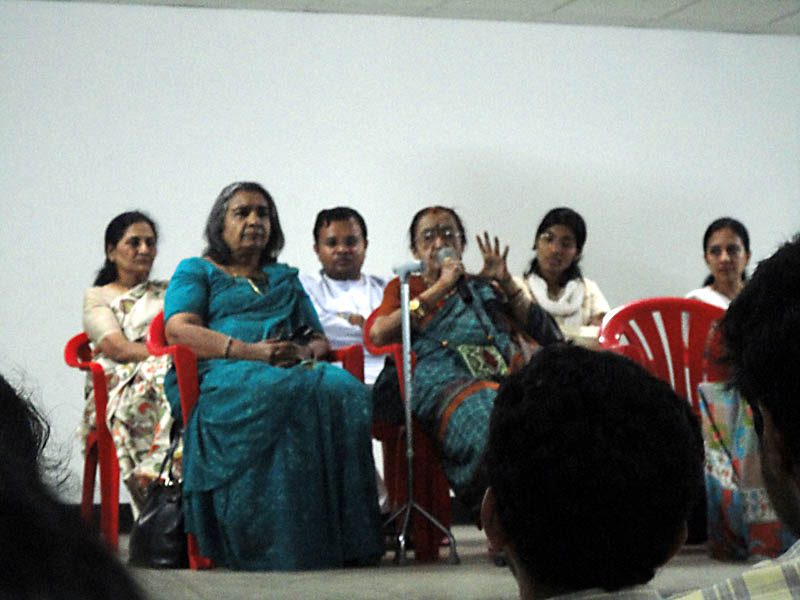 At 3:00 pm, the programme commenced with an invocation to the lord, keeping up with the PSBB Tradition. Mr. Shiv Khemka was then requested to come upon the dais and make his speech. He spoke about Success, since this is the one thing that every student thinks about during these years. Quoting Oscar Wilde, he said that the saddest thing in life is the moment you achieve what you headed out for and then realizing that it's not what you really want. He urged the students to first think deeply and figure out what success means to each of them at their personal level and only then, venture out and work hard to achieve what one aspire for.
He then said that Peace, Power, Integrity, Accountability, Responsibility, Authority are key words that one should create definitions for. He believed that this was the first step one should take before following one's dreams, as only this exercise will make one's dreams clearer.
Mr. Shiv Khemka, sharing some of his experiences at the Eton School, United Kingdom, and how he was boycotted by the other boys there since he was an Indian. He told the students how he coped up with all of the ridiculing and managed to stay there and complete his high school education successfully.
Throughout his lecture, Mr. Khemka emphasized how and why Self-Discipline, Self- Knowledge, Spiritual Learning and Self-Mastery are vital to one's success. He went on to inspire the students to work for the world as a whole and not just stop at the community or national level even. He finally concluded by saying – "Be a Global Citizen, It's a Global Village".
The floor was then open for a Q&A session, where the students were encouraged to pose questions and have them answered by the man himself, with additional inputs from other dignitaries present as well.
All in all, the session was one which aspired to inspire the students and it did succeed.
Saniya joined the Team YOCee as Student Reporter for the year 2007 – 08. She continues to report for YOCee since then.
Saniya is a student of Padma Seshadri Bal Bhavan, Nungambakkam branch. She has a concern for the world around her. Protection of environment and making young people aware of the benefits of green and pollution-free environment is her mission. She writes on her blog – http://aspireblog.wordpress.com/