Money Matters
Black money under arrest? Aishwaraya D Kalro, Student Reporter of YOCee checks the story behind the withdrawal of currency notes issued before 2005.
On January 22, 2014, the Reserve Bank of India's much-speculated note exchange policy sent out shock waves to all currency hoarders. In a bid to curb black money and counterfeit notes, the RBI has decided to withdraw currency notes issued prior to 2005 from circulation.
With inflation on-the-rise and debts ruling high, the RBI's new move aims at increasing the security of the Indian rupee as those with tax-evaded money may suddenly show higher turnover and profits in the business, thereby paying more excise duty, sales tax and income tax. Taxes paid by the citizens contributes to a major chunk of income for the government and is expected to boost government's revenues.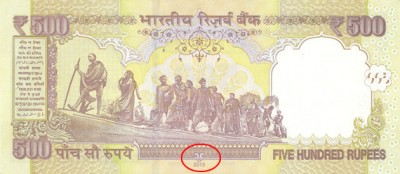 RBI's smart move of arresting unaccounted money, shall bring down the high rate of fiscal deficit which sky-rocketed to $86 Billion!
According to many bankers and experts, black money and counterfeit notes are responsible for price rise. When tax-evaded money will get back in circulation, economists foretell that there is a good probability for the recovery of the Indian Economy, which seems to be in a critical state.
In a conversation with the Branch Manager of one of Union Bank of India's city branches, Mr. Sundaram explained that the notes were never banned and would still continue to be a legal tender. He adds that notes can be exchanged before the extended deadline January 1, 2015.  Further says that soiled or torn notes can be exchanged too.
While an account holder can get the notes exchanged with very limited formalities, a non-account holder must furnish proof of identity and residence if he wishes to exchange more than 10 pieces of Rs. 1000 and Rs. 500 notes.
This new policy has kept the bankers busy addressing customers' needs as many flow in to exchange their notes.
He says, identification becomes an easy process as there is a unique feature in pre-2005 notes-the year of printing is not mentioned. (Illustrated in the picture)
While most currency hoarders try to get rid of their stash of tax-evaded money by liquidating their unaccounted holdings by spending or exchanging them, the RBI keeps its fingers-crossed for the best results for an improved economy.
---