Morning melody at the park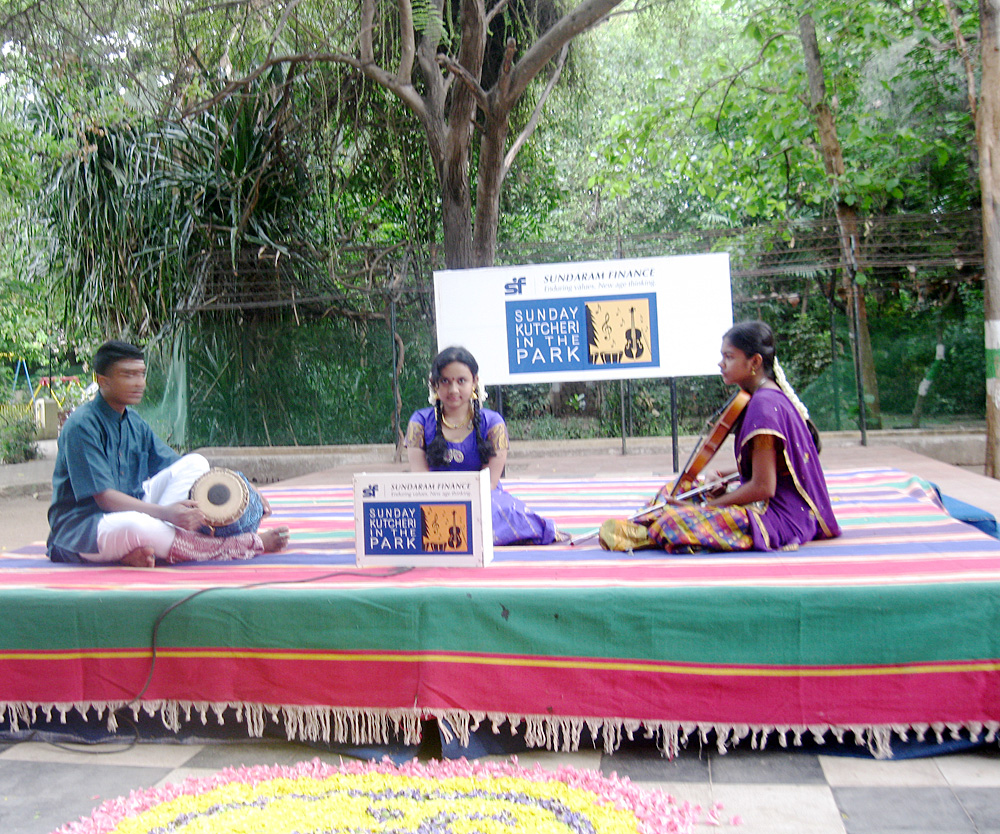 Mega Bhaskar, a 10th standard student of Chettinad Vidyasharam performed a Carnatic music concert at the Nageswara Rao Park, Mylapore. This programme was part of the monthly Kutcheri at the Park, a concept initiated by Sundaram Finance.
Mega has been learning music since she was three. She has learnt music from many well-known musicians like Nityashree Mahadevan, Bombay Jayashree and is presently learning from guru Maduram. Mega also learns veena and bhrathanatyam she says, "I plan my time and practise music every day at least for an hour."
Mega began her concert with the Kalyani Varnam Vanajakshi. She also sang kritis in the ragams Nattai, Sahana and Madyamavathi. She concluded the concert with Bo shambho in the raga Revathi.
She was accompanied on the violin by Haritha Narayanan and on the mridangam by Neyveli K. Sai Prasad.
Megha said, "Singing without a mike was really challenging, especially the lower notes." She wants to take music as her part time when she grows up.
Sundaram Finance has been organising kutcheris for children at the Nageswara Rao Park, Mylapore. This is conducted on the first Sunday of every month between 6.30 and 7.30 in the morning.
The organisers said that it is a programme for kids in the age group of 8-15 years. This is to encourage young talents, and for most of the participants this is the first stage performance. This is conducted as a mike less concert to ensure that no others in the Park gets disturbed, they added. The organisers are happy that the music teachers also appreciate this concept as it encourages the children to sing louder to reach the audience without a mike.
---