Some of the students of PSBB K.K. Nagar had the chance to visit the Kalakshetra campus in Thiruvanmiyur to be at the Svanubhava recently hosted in here.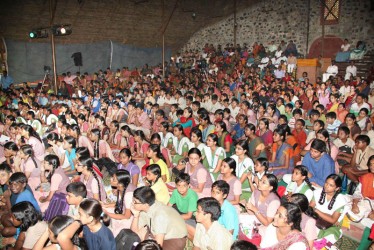 Svanubhava is an experience for connoisseurs of music. It is a cultural movement by the students of the performing arts to inspire, learn and share. The series of events help students to get exposed to the various Indian art forms.
The students heard two concerts. One was by Sri Venkatesh Kumar and the other was by Sri Subbu Arumugam.
Sri Venkatesh Kumar is an Orpheus in Hindustani music. Hindustani music is the style of music sung in the northern parts of India.
Sri Subbu Arumugam is a titan at Villupattu. This form of art is an old way of telling stories through music. They are based on folk tunes. Villupattu can be mostly seen only in Tamil Nadu. Instruments like Veesukol, Udukkai, Kudam and Chalangai were used for background music.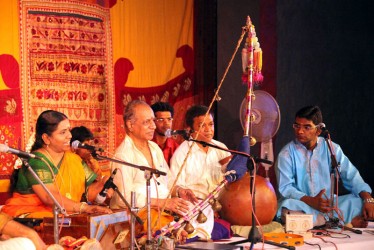 A documentary film about Ustad Asad Ali Khan on that day. Asad Ali Khan was a great legend known to play the Rudra Veena or Been.
The students from various other schools were also present at the event and they all had an opportunity to interact with the veteran musicians and artists.
It was a red-letter day for those who could experience the musicial moments at the temple of arts – Kalakshetra.