Now travel by metro from Washermanpet to Airport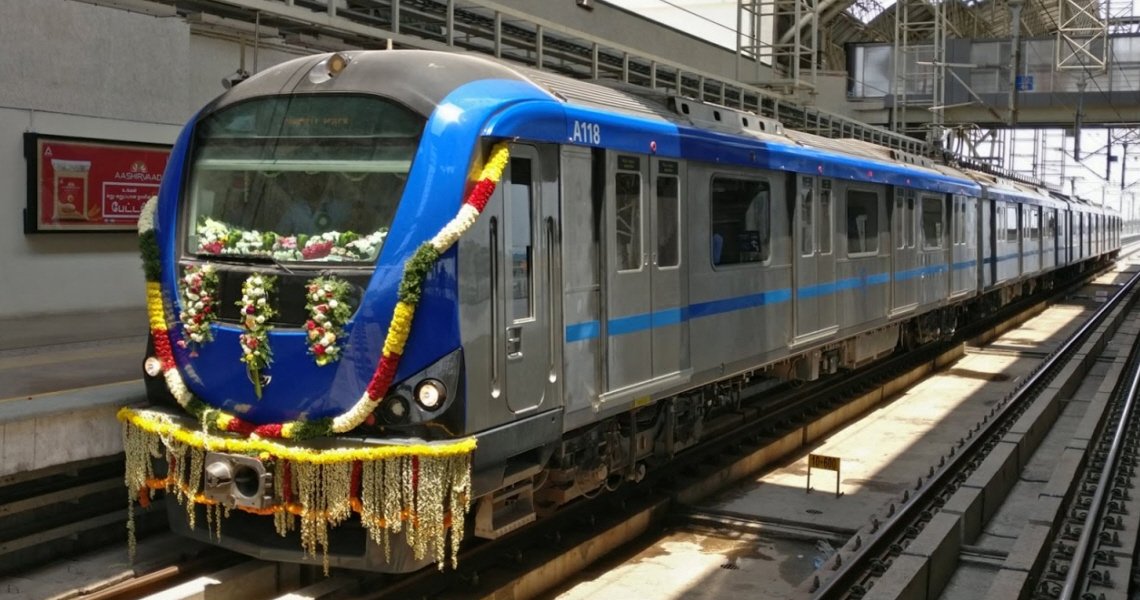 The 45 km stretch of Chennai Metro Rail Phase-1 from Washermanpet to Airport is now fully operational for travel by commuters. The final stretch of 10 km was launched by Prime Minister Narendra Modi and Chief Minister of Tamil Nadu Edappadi K Palaniswami from Tirupur via video conference on Feb. 10, 2019, at 3.15 p.m.
The 25 km stretch from Airport to AG-DMS became operational in two parts. The Airport – Little Mount is functional from Sep. 2016 and Little Mount to AG-DMS came into being from May 2018. With the completion of this last leg, the entire Phase -1 of Chennai Metro Rail project, that started in 2009, is fully operational. Two women loco-pilots L. Shruthi and Reena Arunachalam drove the first full service on the inaugural day.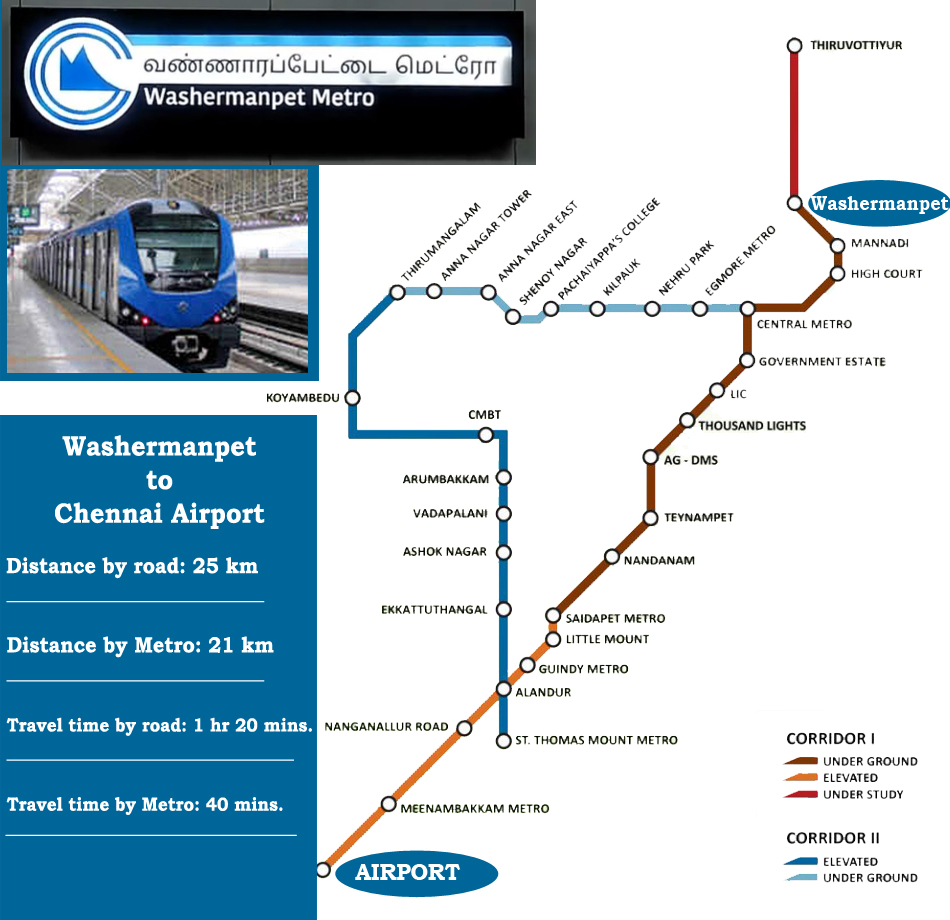 The 10 km stretch now launched has six underground stations – Mannadi, High Court, Central Metro, Government Estate, LIC, Thousand Lights – between Washermanpet and AG – DMS. The Central Metro is a transit hub.
Also, with the completion of Phase – 1, Chennai Metro connects all the four transport hubs – Chennai Central, Egmore, Koyambedu and Chennai Airport – of the city. The opening of the new stretch has also brought down the maximum fare to Rs. 60 from Rs. 70 and the minimum fare to Rs. 10 from Rs. 20.
Three more corridors are planned in Phase – 2. The proposed Corridor 3 will connect Madhavaram Milk Colony to Shozhinganallur, Corridor 4 will be between Light House and Meenakshi College in Kodambakkam and Corridor 5 is proposed between Madhavaram Milk Colony to Koyambedu. During the launch of the new stretch, Chief Minister of Tamil Nadu has asked the Prime Miniter for 50:50 partnership between the Centre and the State as carried out for Phase – 1 just completed.
Chennai Metro Rail offers free rides for commuters across the entire 45 km till Feb. 11, 2019 night.
>>> Do you travel by Chennai Metro from north Madras? We welcome you to share your experience. Mail to editor@yocee.in
When YOCee's student reporters get busy, the team at YOCee's small office takes up the role of the reporters, does the rounds and files reports.
---