Rain lashes Chitlapakkam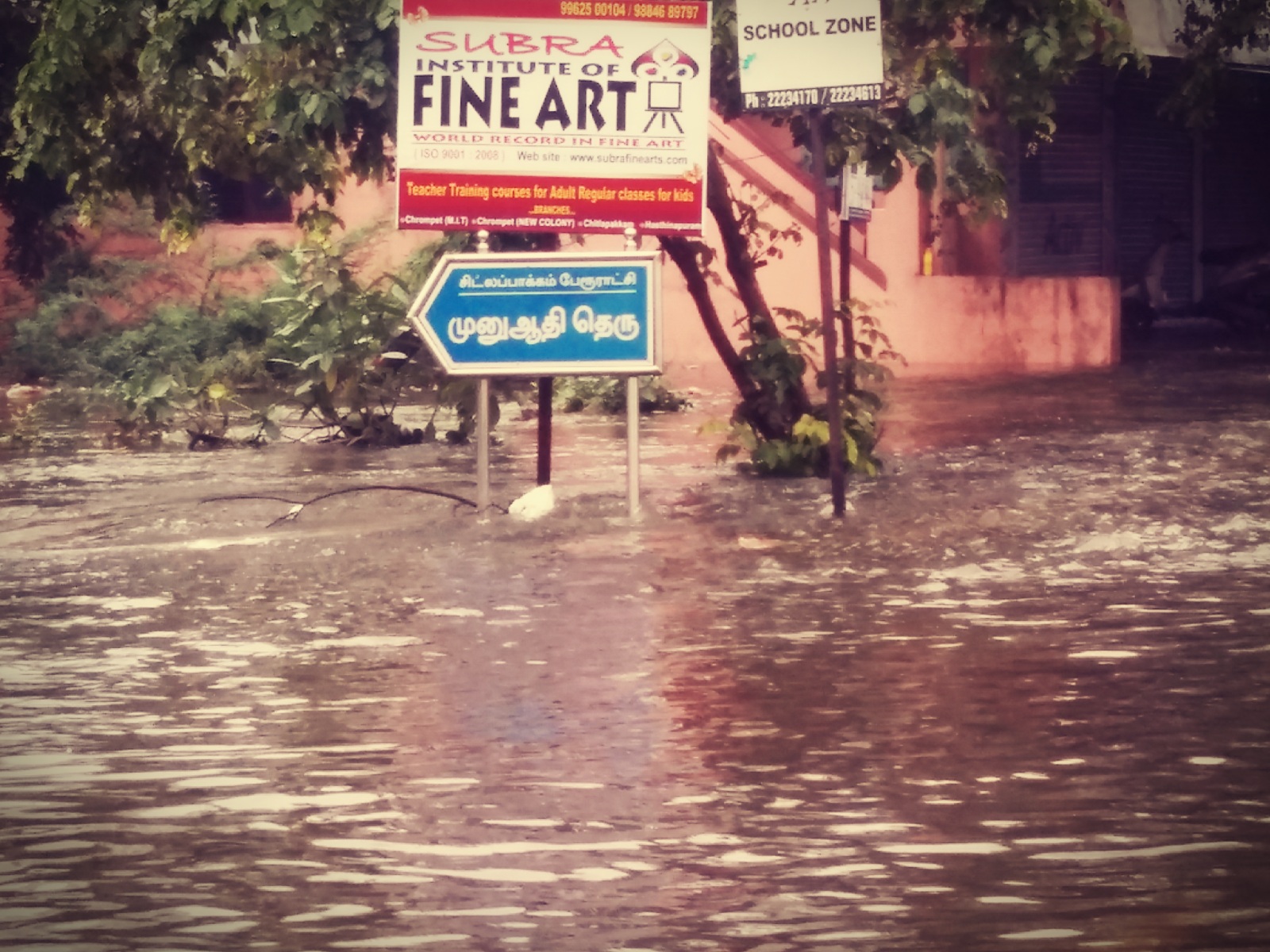 The Northeast monsoon started by October 29, 2017, in Chennai. The rains were normal for a few days until the high-intensity showers began. The rain lashed various parts along the coastal line. The weather slowly worsened by the cloud movements towards Chennai.
Chennai is flooded once again. The rainwater got mixed with the filthy water leading to high contamination. Roads in Chitlapakkam were badly affected due to flooding. The water from Perungalathur, Urapakkam, Mappedu, Thennagaram flows towards Tambaram and Selaiyur to reach the Chitlapakkam lake. This makes the condition even more threatening.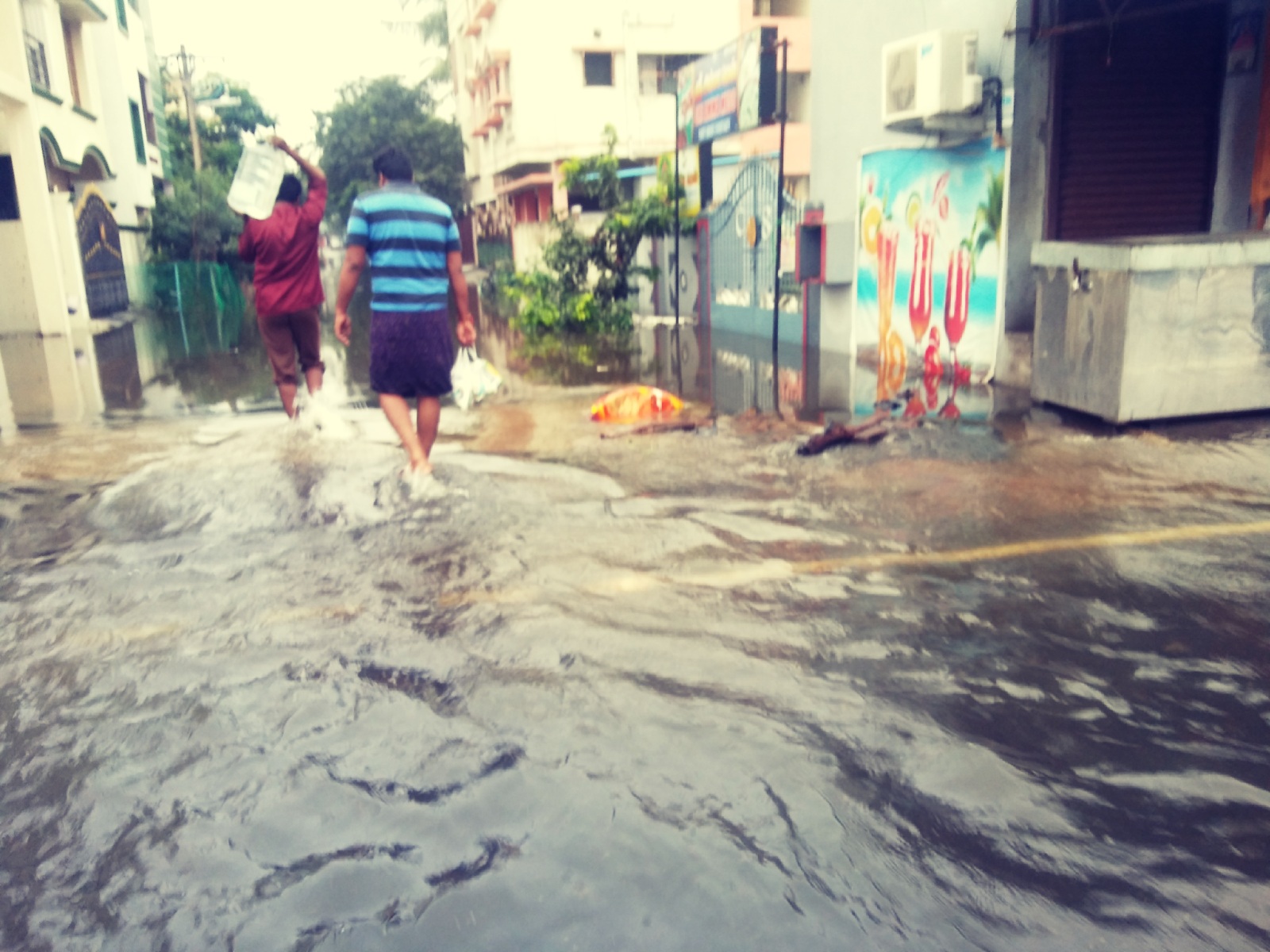 People have started evacuating their houses to a safer place. The essential things and grocery items are sold at high rates. There are also good people who work even in the rain to supply the essentials such as milk, rice batter, water, and vegetables, to various shops. The people who go to work suffer a lot. Many cases of fever are being reported due to the water contamination. The vehicles stop in the middle of the water, making it hectic for office goers.
The empty grounds are filled with water and mixed with the garbage thrown by people. Plastic bags, milk packets are seen all over the flooded water. Plastic bags do not allow the fresh rainwater to seep into the ground. Some of them get stuck in the drainages which cause heavy water stagnation. The dirty water has been yellowish green in colour and has a stinky smell. The transport system is affected too.
"People complain that it is the government's responsibility to clean the garbage without even knowing that they are the ones who throw the garbage," said a resident of the area. With the season advancing, the wet garbage could be a bigger problem.
The heartening part of the rain episode is that humanity arises again in 2017 and people are seen helping each other.
---