Tejas Ravichandran, a Class 10 student of P.S. Senior Secondary School has won his first International master norm in the International Rating Tournament held in Dubai this June.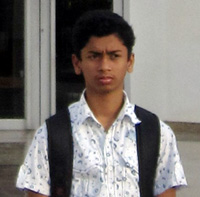 It was conducted by the Dubai Government in the Dubai Chess and Culture Club. The UAE Prince sponsored this world wide tournament in which 40 grandmasters and 30-40 international grandmasters participated.
A person has to win the International master norm 3 times to get the International Master title. Tejas scored 5 ½ points in the 9 round tournament.
He met grandmasters in the first 6 rounds. He met a Russian grandmaster in the 1st round, an UAE grandmaster in the 2nd round and a Spanish grandmaster in the 3rd round. He won against all of them.
In the 8th round itself he was confirmed of his International master norm, so the result of the 9th round didn't change the scenario much.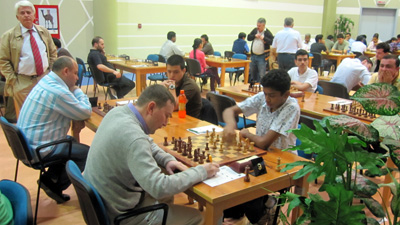 Asked about his chess coaching, he says that he has been learning from Vishweshwaran and C.J.Arvind for 5 years.
Recently he had participated in the Commonwealth Chess Championship 2008, and had won the gold medal in the Under14 category.
Tejas had also represented his school in an All India level Modern School Tournament and had come first earlier.
Other than chess Tejas miraculously finds time to play cricket and score well in academics too. He is currently preparing for IIT- JEE. Tejas  has also secured a black belt in karate.