YOCee and DIGI Sound Studio, Adyar jointly organise a screening of the educational documentary film 'The Truth About Tigers' by Shekar Dattatri, an award-winning wildlife and conservation filmmaker.
Date & Time : Sep. 25, 2010. 5.30 p.m.
Venue: DIGI Sound Studio, Ground Floor, 1, Crescent Avenue Road, Gandhinagar, Adyar.
Duration: 40 minutes.
The screening will be followed by an interaction with the filmmaker Shekar Dattatri and an exciting quiz on tigers. There are a lot of prizes to be won.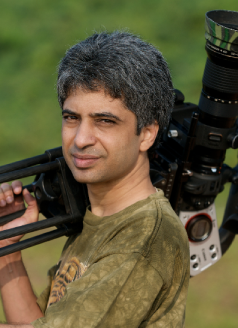 The film provides useful pointers on how ordinary citizens can contribute towards saving the tiger. The film combines stunning footage shot by some of the world's leading wildlife cinematographers such as renowned tiger biologist, Dr. Ullas Karanth, of the Wildlife Conservation Society, and wildlife crime fighter, Belinda Wright of the Wildlife Protection Society of India.
The film takes one through the tiger's life, from birth to death and illustrates how different human activities impact the conservation of this charismatic predator. Internationally acclaimed actor, Roshan Seth, provides the narration, and one of Britain's top documentary composers, David Mitcham, has contributed to the music.
The event is co-ordinated by A. Maithily, a tiger enthusiast and is free and open to all.
However, the film is recommended for viewers aged 10 years and above. Some scenes in the film may be traumatic to children below 10 years of age and parental guidance is advised.
For more details contact Revathi on 98405 44629 and Baba Prasad on 98841 45966