We all have moments where we feel our heads are seconds away from blowing up.
What do you do at that time?
Surely, we look for some distraction to calm down ourselves.
I'm pretty sure everyone needs a diversion from panicking right now. Day by day, we see the increasing number of covid cases around us and we lose our cool with worry and fear. Do you know what I do during such tough times? I am very passionate about painting. So, I take out a paper and start sketching. Even before I finish the rough outline of the painting, half my stress would have evaporated. But, if I was still agitated, I would put on my headphones and continue my artwork.
Ah! The feel of my paintbrush in my hands and listening to my favourite songs (occasionally singing along too 🙂) is absolute heaven for me. By the time I complete the painting, my mind would be so ecstatic that I would be ready to move mountains if I had to!
Images of paintings in the story by Sanjitha S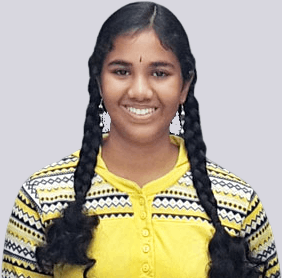 Sanjitha, 16, loves to read novels, write, paint, sing, dance and play the guitar. She is an animal lover and admirer of nature and music.