India broke its own record by finishing 48th in Tokyo Olympics after winning 7 medals. Tokyo 2021 Olympics indeed ignited a fire towards Indian athletics and hockey. This Olympics broke many records of Indian sports.
Indian men's hockey team qualified for the semifinals after 49 years. The team won every single match until the semi-finals, they lost in the finals but managed to get a bronze medal, after defeating Germany, let alone qualifying for semis after 49 years and the women's hockey team weren't any less. They went up to semis but lost in the bronze medal match with tremendous sportsmanship. Many people believe that this is going to be a new era in Indian hockey.
Neeraj Chopra, the one and only Indian gold medalist in Tokyo became the first Indian athlete to win a medal in the Javelin throw. To encourage Javelin throw in India, August 7- the day Neeraj Chopra won gold will be celebrated as national Javelin day in India. From next year onwards, affiliated units will hold javelin competitions in their respective states declared by AFI's Planning Commission chairman Lalit Bhanot.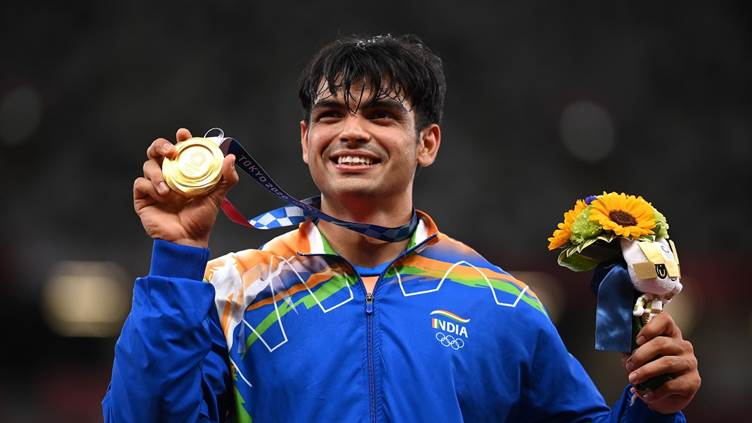 Badminton player P V Sindhu is now the only Indian woman and the second athlete to win two Olympic medals. After winning the silver medal in 2016 Rio Olympics, Sindhu won every single opponent in straight sets until she faced current world number 2, Tai Tzu Ying. She ended up with bronze.
Mirabai Chanu won the first medal for India in Tokyo 2021. She won silver in weightlifting and became the first Indian weightlifter to win a silver medal in the Olympics for India. Mirabai Chanu's medal is the 2nd medal in weightlifting after 21 years.
Seven stars from India excelled in the Tokyo Olympics. All the participants displayed an enormous amount of sportsmanship and did their best. Many unpopular sports in India showed its brightness in Tokyo. Archery, weightlifting, javelin throw and hockey- India's national sport broke records after almost five decades. In Tokyo, not only the torch, even the sports spirit in India was ignited.
Images: Olympics.com
---