To be included on the World Heritage list by UNESCO, sites must be of outstanding universal value and meet at least one out of ten selection criteria. In India, there are 40 heritage sites recognized by UNESCO. Some sites in India are the Ajanta and Ellora caves, the Agra fort, the Taj Mahal, Humayun's tomb, Hampi and the Bhimbetka rock shelters.
Here are the details about a few of the sites:
AJANTA CAVES: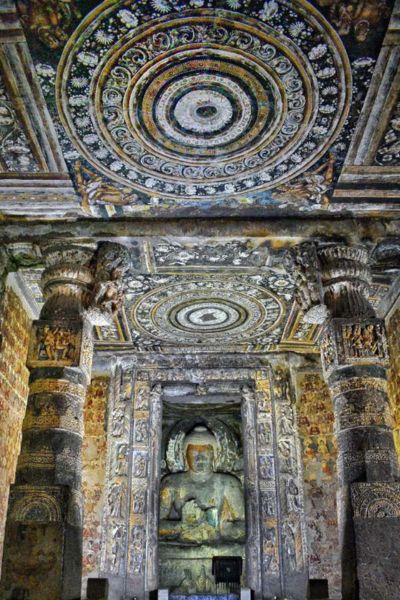 The Ajanta caves are a set of 29 rock-cut Buddhist cave monuments dating from the 2nd century BCE to about 480 CE in the Aurangabad district of Maharashtra state in India. They are universally regarded as masterpieces of Buddhist religious art. The caves include paintings and rock-cut sculptures. They are described as one of the finest surviving ancient art forms of India and hence is chosen as a world heritage site in the year 1983.
ELLORA CAVES:
The Ellora caves comprise 34 temples and monasteries that were cut into a 2km Basalt cliff between the 7th and the 11th centuries. They were built by the followers of Buddhism, Hinduism and Jainism. This illustrates the religious tolerance of the period when constructed. The largest temple is the Kailasa temple. This temple is elaborately decorated with sculptures and paintings. This was chosen in 1983.
AGRA FORT: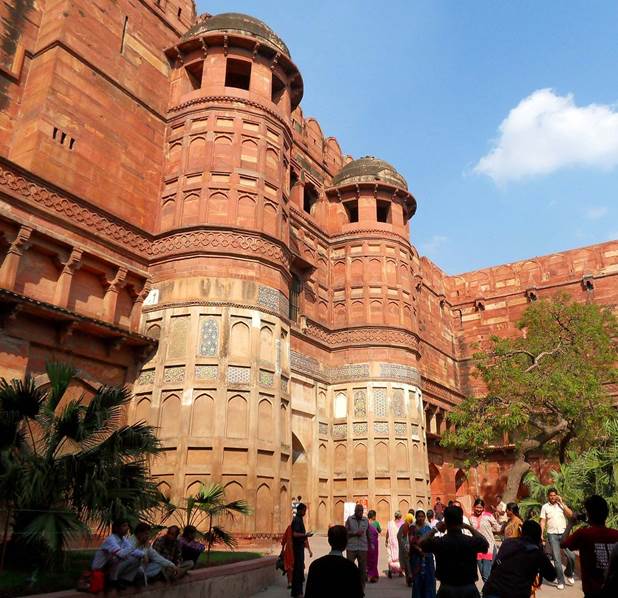 The Agra Fort is a 16th-century Mughal imperial fortress in Agra. It got its present layout under the famous Emperor Akbar. The complex contains several palaces, audience halls and two mosques. The 380,000 m2 (94-acre) fort has a semicircular plan, its chord lies parallel to the river Yamuna and its walls are seventy feet high.
Stylistically, this fort is one of the high points of Indo-Islamic architecture with the influences of Persian and Timurid architecture. This is one of the major reasons for its being chosen by UNESCO in 1983.
KHAJURAHO GROUP OF MONUMENTS: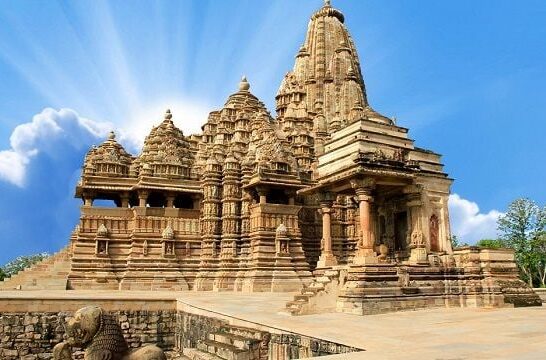 The site comprises 23 temples, both Hindu and Jain, that were built in the 10th and 11th centuries during the Chandela dynasty. The temples are built in the Nagara style. They are decorated with stone carvings and sculptures that depict sacred and secular motifs, including depictions of domestic life, musicians, dancers and amorous couples. This was chosen by UNESCO in the year 1986.
There are many such sites in India and it is indeed an honour when yet another heritage site is chosen by UNESCO.
---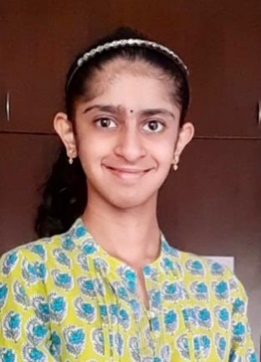 Maitreyi is a 15-year-old girl studying in 9th grade in the garden city of India, Bangalore. She is a very passionate animal lover. Loves reading and writing poems and blogs. She is also a budding Classical dancer and singer. Her hobbies include drawing, painting, cooking, travelling. She likes to be associated with nature and animals in her daily life, in some way.