Srinivasa Ramanujan Academy of Maths Talent recognised three senior school students for their proficiency in maths at a function held on July 10.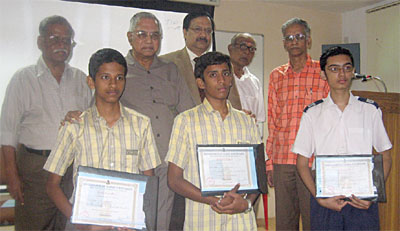 K. Ram Prakash and V. Karthik both studying in class 11 at PSBB, K.K. Nagar received the first and second prizes. Goutham Gopal of class 12, P.S. Senior Secondary School was awarded the third prize.
The academy nurtures maths talent and give the students an opportunity to improve their skills. They also recognise mathematics teachers every year and decorate them with awards.
Srinivasa Ramanujan Academy of Maths Talent is at 98/99, Luz Church Road., Mylapore.Phone no. 24983072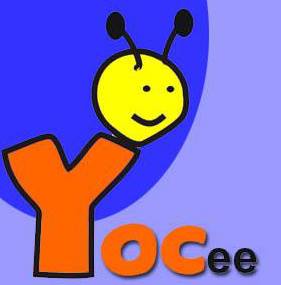 When YOCee's student reporters get busy, the team at YOCee's small office takes up the role of the reporters, does the rounds, writes copies and files reports. The team also posts useful info and ePapers produced in-house.