It is storytelling time for the kids.
The kids themselves will narrate the events happening in the city that interest the kids.
These kids will be reporting and writing on their campus events, neighbourhood stories, reviews of books they read and amazing interviews with achiever kids and personalities.
The young student reporters selected by YOCee for the year 2006 – 07 are on their job now. A meeting held on July 29 at The Children's Club Society introduced them to reporting news and events. The kids took home a reporter's notebook, a readymade kit to start with.
These students are from schools across the city from Tiruvottiyur in north Madras and Chrompet and Adyar in the south. And range from classes 5 to 12.
The energetic and enthusiastic reporters had a lot of questions before they start off as scribes. In the briefing session, the kids wanted to know how to go about reporting on events, narrating a few examples, which they would have liked to report.
They shared experiences of meeting people on various occasions and their participation in school events, summer camps and trekking.
A kid who met the Union Minister P. Chidambaram recently, who went on a trip in trekking, who wrote to a popular newspaper and got published years after mentioning she was still in her Kinder Garten, drew the attention of the fellow reporters.
The multi-talented kids who are already into arts, music, theatre, photography and writing went home squeezing their brains as to how their talent will come in handy in their new assignment.
The team of forty-six young students reporters make YOCee proud!
A chance to make their schools proud, by being at the job through the year and winning prize for themselves, await them!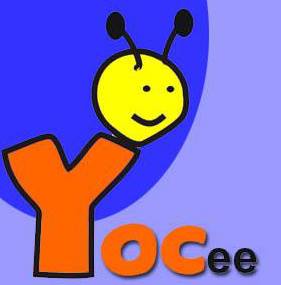 When YOCee's student reporters get busy, the team at YOCee's small office takes up the role of the reporters, does the rounds, writes copies and files reports. The team also posts useful info and ePapers produced in-house.