Amma park – a green space for the residents of West Mambalam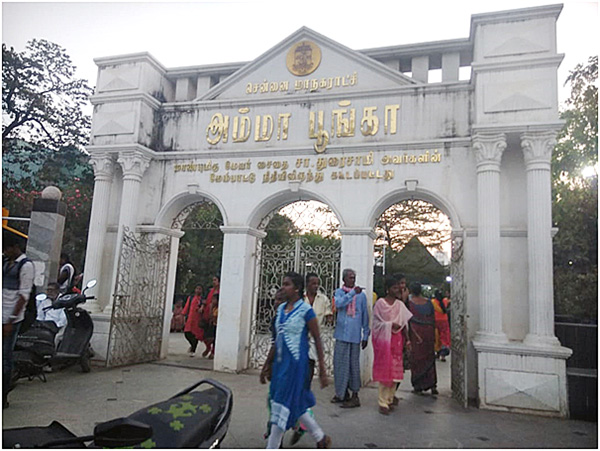 If you are in West Mambalam, you must visit Amma Park.
It is situated in a huge area of 16 grounds, of which 8 grounds are for the playground. The residents of Saidapet, West Mambalam are using this park for walking and doing yoga. There is a play area for kids. The public is happily planting saplings in the park on their birthdays.
The park was opened on January 25, 2016, by the then Chief Minister J. Jayalalitha through video conference. The fund for constructing the park was allocated by the former mayor Saidai Duraiswamy.
There are gym, cycling path and skating area in the playground, which are useful for young people. As the park is poorly lit, visitors move out early in the evenings.
The park needs better lighting, which will go a long way towards solving the minor issues in the park. The lack of a board displaying the name and contact details of the contractor maintaining the park is a reason for complaints not reaching the officials. While other parks in the city have such information displayed including the funds allocated to the contractor for maintenance of the park.
Amma Park is located in the Kodambakkam Road.
---