Tamil Nadu Chief Minister Jayalalithaa is no more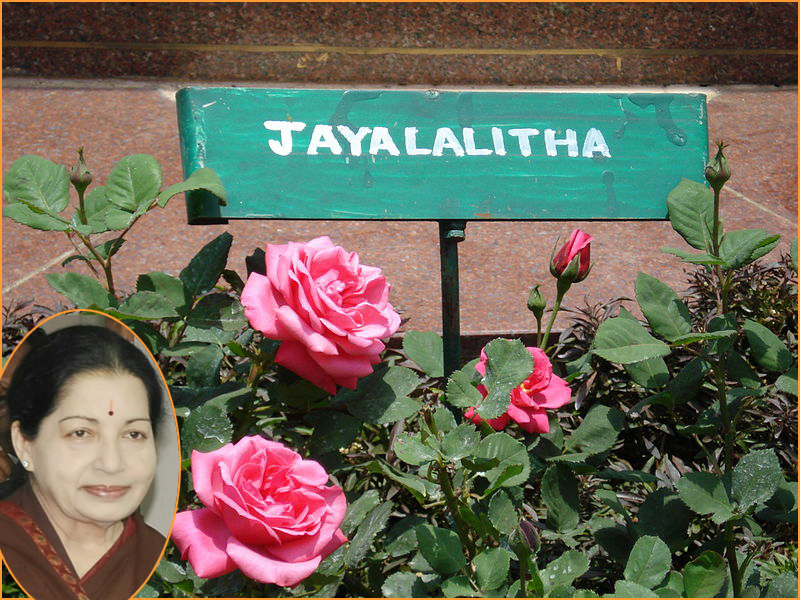 After seventy-four days of hospitalisation, the chief minister of Tamil Nadu J. Jayalalithaa passed away at 11.30 p.m. on Dec. 5, 2016. She suffered a cardiac arrest a day earlier and did not respond to life support treatment, said a Press Release from Apollo Hospitals, Chennai. She was 68 years old.
Her mortal remains would be kept in state at the historic Rajaji Hall today for the public to pay homage.
Jayalalithaa was admitted at the Apollo Hospitals on September 22, 2016, with fever and dehydration. She later developed other complications before suffering the cardiac arrest.
Jayalalithaa, who began her career as a film actor, took to politics in 1982 on the advice of her mentor M.G. Ramachandran, the then chief minister of Tamil Nadu. She was also a member of the Rajya Sabha for some time. She served five terms as the Chief Minister of Tamil Nadu during the years between 1991 and 2016, the recent one being the election in May 2016.
She was a bright student during her school days and loved to read books. Her colleagues remember spotting her with a book always during the breaks in film shootings.Among other welfare schemes, Jayalalithaa came up with a scheme to distribute free bicycles to all categories of Standard XI students studying in Government / Aided / Partially Aided Schools.
A few months ago, a group of school students was in a surprise when she called them to her office, while the students were on an educational visit to Fort St. George.
Following her death, Government of India has declared a one-day national mourning. A seven-day mourning from December 6 to 12, 2016 is announced by Government of Tamil Nadu. The government of Kerala, Government of Puducherry, Government of Karnataka, Government of Punjab, Government of Uttarakhand and Government of Bihar have also declared mourning for the death of this dominant leader of Tamil Nadu.