Listen to a Japanese folktale – Feb. 2, 2019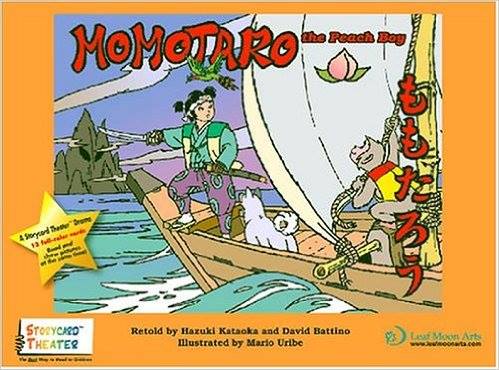 Madras story Works presents the Japanese folktale "MOMOTARO – THE PEACH BOY" at Storycorner at Bookmine.
Long, long ago, an Old Man and an Old Woman found a huge peach floating down the river. They took the peach home and cut it. To their amazement and joy, they found a tiny little baby boy inside. They named him, Momotaro. Momotaro grew up brave, strong and adventurous. He decided to fight against the Oni who were troubling his village. Did he succeed in defeating the monsters?
Yo need to listen to the tale.
Venue: Story Corner at Bookmine Library, No.1, Tarapore Avenue, Harrington Road, Chetput, Chennai – 31.
From 11.00 a.m. to 12.30 p.m. The session is suitable for children of age 3 – 9 yrs. Rs.150 per person is charged for the session.
Contact : Vasugi Ram Manohar 9840118590 for details.
---